If you need transcripts added to your course, we've compiled some of the best transcription services recommended by online course creators.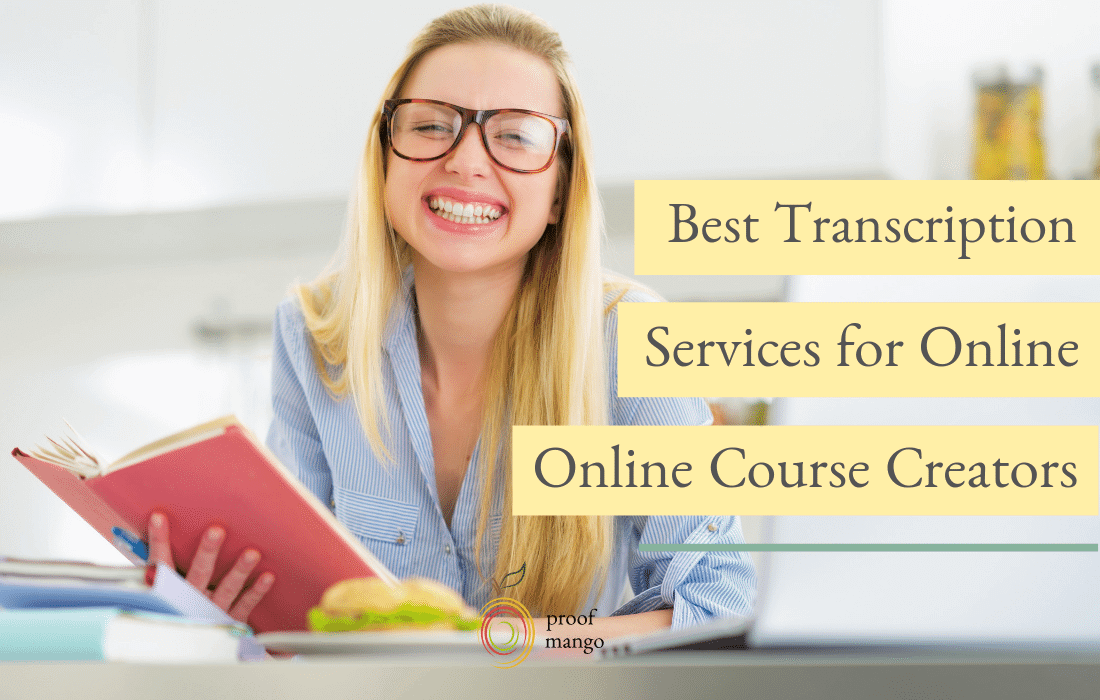 If we all learned one way, we'd learn a lot faster.
Unfortunately, everyone learns differently. Some people like to read, others like to listen or watch videos.
In a mixed learning world like this, providing transcripts for your students to read is a great value-add for your online course.
If you have videos, your students may not be in a position to watch them, but still want to learn.
Transcripts are perfect for this, and most course creators already know this. They're always on the hunt for cheap, fast, and easy ways to get their course videos transcribed for their students.
So we answered the call by scanning all the major course creator Facebook groups to find out what the best online transcription services were for course creators and why.  
Best Transcription Services for Online Course Creators
When choosing a transcription service for your course, keep in mind how much time and money you can spend on it.
There are amazing, cheaper services that require some additional time on your end to proofread it. But then there are others that cost a little more, but give you a 100% polished transcript.
Here are the ones most course creators are currently recommending.
Rev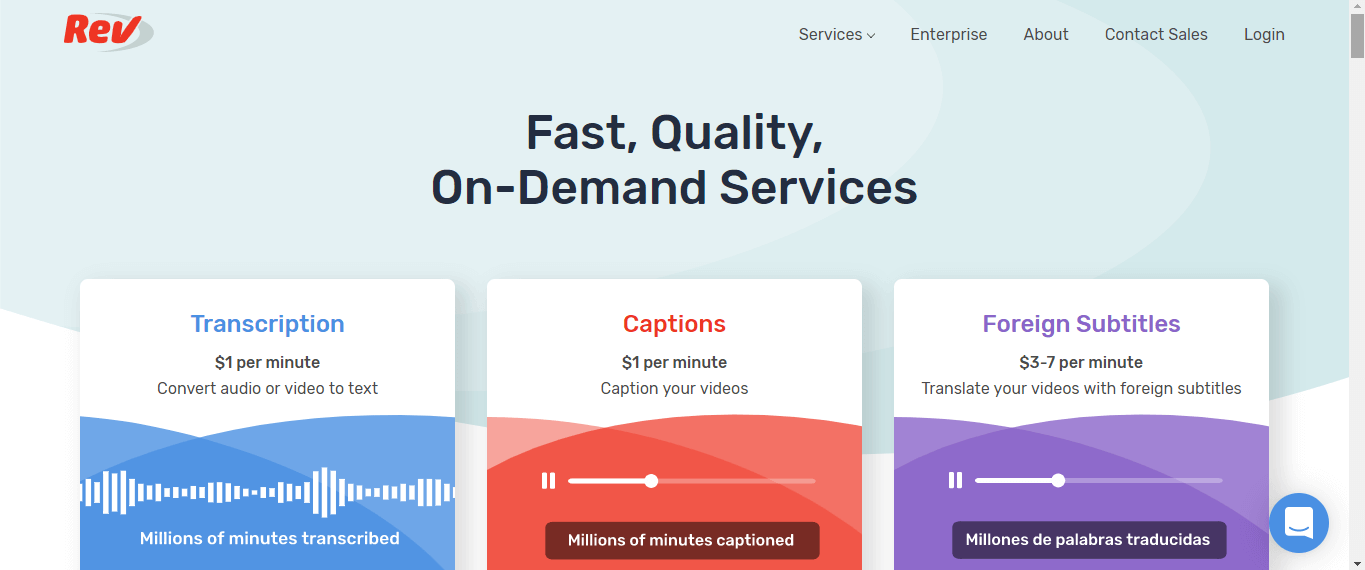 Image source here
Rev was by far the most recommended online transcription service by online course creators. I found this recommendation in every thread where transcription services were discussed.
They charge $1 per minute for transcription, and if the course creators in the Thinkific group are to be believed, it's usually 99% accurate.
Videos are transcribed by a human and of high-quality, with quick turnaround times. Those were the top three reasons most people said they enjoyed using Rev for their online courses.
Temi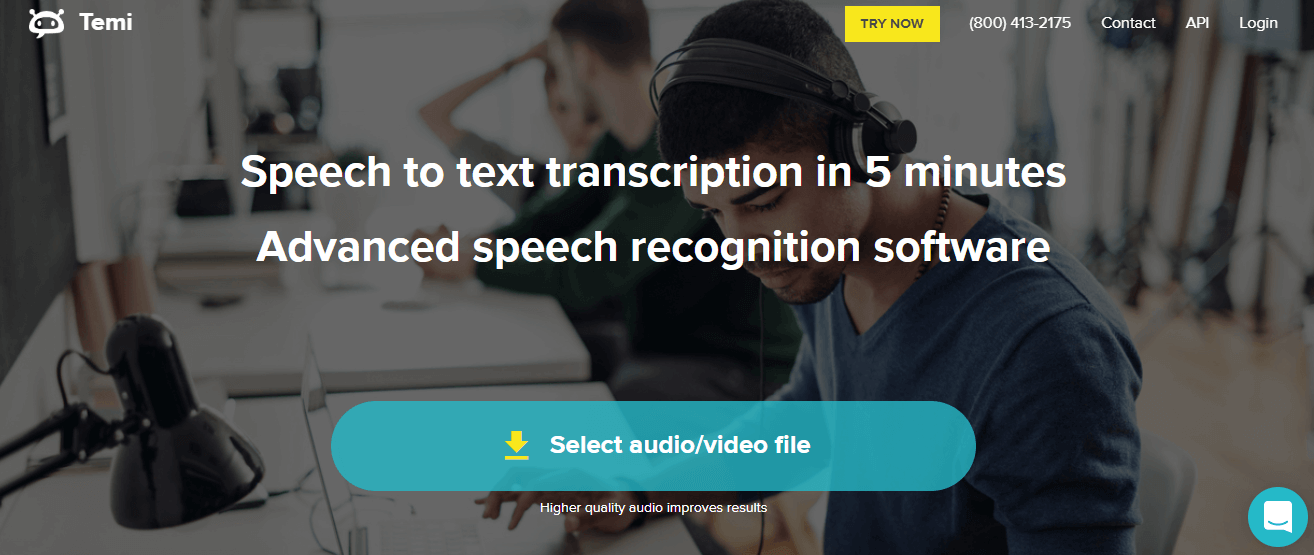 Image source here
Temi was the second most recommended transcription service by course creators in the Facebook groups I checked out. (And it turns out, both Temi and Rev are owned by the same company!)
It's different in that it uses speech recognition software to transcribe audio. Meaning, it uses computers rather than humans. But these types of services have come really far. One course creator said it even understood her accent. And another said it was great for transcribing longer videos.
The benefit to this type of transcription service is that it's cheaper and faster, but it does require a bit of editing on your end to make things read correctly. It's about 95% accurate.
However, if you really can't afford to spend much on a transcription service, something like Temi is the way to go. Their transcription services clock in at $0.10 a minute.
Otter.ai
Image source here
Otter.ai is a transcription service that was recommended to me directly by a course creator I spoke with just the other day. She said it was the easiest thing to use, and the best way to get your audio transcribed.
After digging into some Facebook groups, I did find this service recommended by a couple of other course creators, too. The main reasons people love it are because it's super accurate (because it uses Google's AI) and it's free for up to 10 hours of audio or video per month.
Trint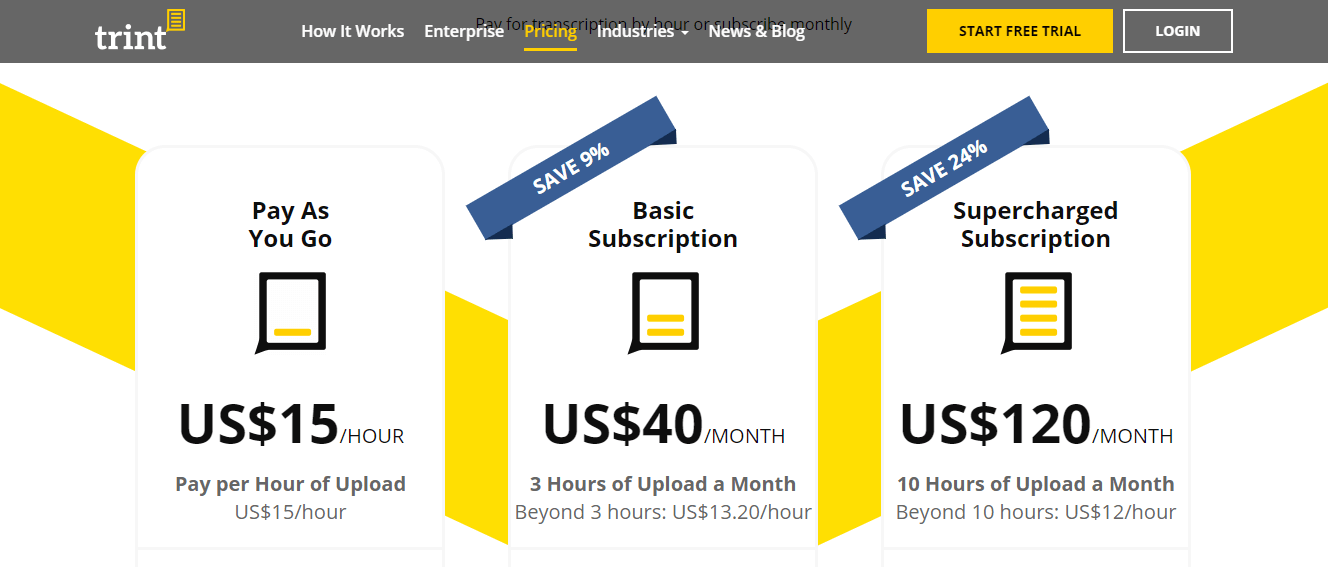 Image source here
I've had personal experience with Trint, and love it. I used to do VA work for an Australian Facebook Ads expert, and every time he would do a Facebook Live, I'd upload the video to Trint and edit the transcript.
I like Trint because it also works really well with accents. You can set the accent you're speaking in before uploading your video or audio file, so it understands you better. Plus, it's fairly accurate and super easy to use.
Trint has hourly packages and monthly subscriptions. If you pay by the hour, it's $15/hour. Their most affordable subscription plan is $40/month for up to 3 hours of audio or video.
Other Transcription Service Options: Fiverr or Upwork
Both Fiverr and Upwork were also highly recommended for finding real people to transcribe content from your online course.
One course creator said you can pay as low as $3/hour for someone on Upwork to transcribe something for you.
Someone even recommended this user on Fiverr for transcription.
However, it does take due diligence to hire someone, so if you've got some time and want to work with a real person, places like Upwork or Fiverr are your best bet.
Transcribe Course Content for Optimal Course Quality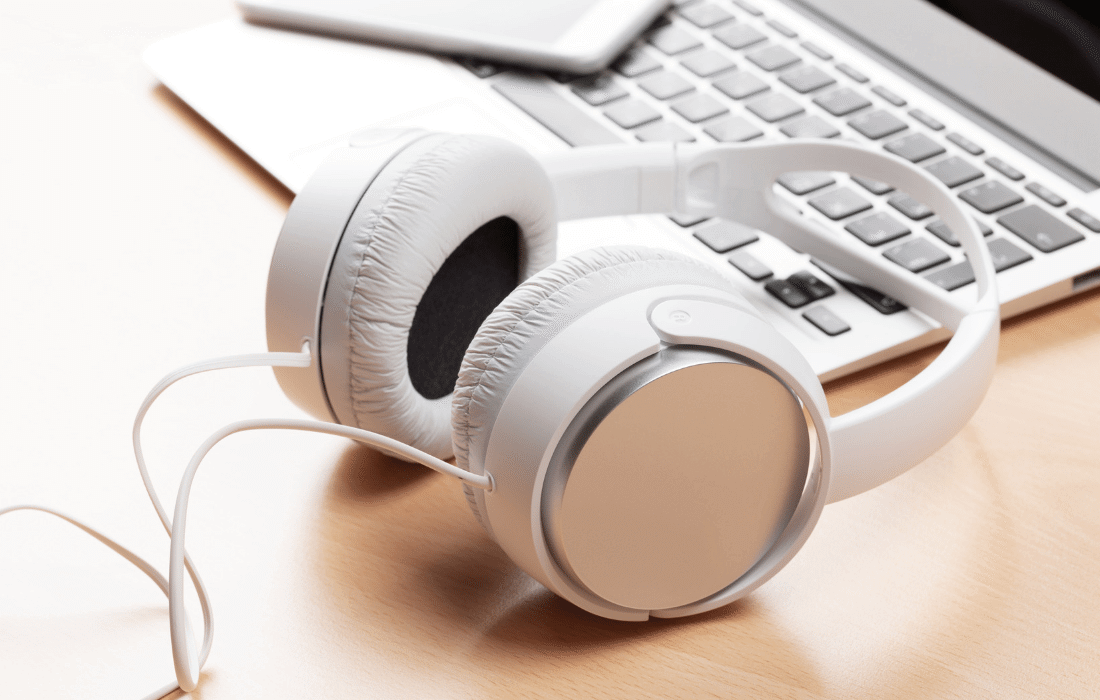 Every online course should offer the option to read transcribed video content (if you're using video in your course).
You never know what learning methods are going to fit each learner in the moment. Maybe video learning works best for them when they're on their laptop, but maybe they just want to read if they're at the DMV.
Adding transcribed content to your course is a value-add, and totally worth the time and money you spend getting it done. If you're looking for more ways to add value to your course, use our course quality checklist below to make sure you're giving students the best learning experience possible.