My second year at Social Media Marketing World was better than my first.
This time, I knew what to expect and where to go.
I got to hang out with the folks from both Teachable and Thinkific, and I met a ton of people from B-School and Amy Porterfield's Digital Course Academy.
I also took notes like a madwoman on everything related to course creation. I went to a handful of sessions, including:
How to Optimize Your Sales Process for Revenue with Tanner Larsson

Content Marketing Strategy: How to Create a Successful Content Plan with Robert Rose

How to Generate Leads and Sales with Video with Sunny Lenarduzzi

How to Create Low-Cost, High-Impact Video Ads to Grow Your Brand and Sales with Andrew Hubbard (one of my clients!)
They all had gems to share.
So below are all of the great tips and takeaways I learned from the 2019 Social Media Marketing World conference – specifically for online course creators.
If you want to check out some of the actual video and clips from the event, check out the highlights reel in our Proof Mango Instagram account!
Now let's get to the good stuff 🙂
Tip #1: Create a Stellar Onboarding Sequence for New Students
Tanner Larsson's workshop session revolved around things you can do to optimize your sales process for revenue.
He taught us the importance of having one action per page, how to establish a clear visual hierarchy for our sales process (think: colors and arrows that attract the eye), and how to keep copy simple enough for Homer Simpson to understand.
But he also threw a jab at course creators – he said they were the worst at creating customer journeys for paying customers.
I was like:
But he's right. He said nowadays, course creators do all this work to get people to buy their courses, but when someone comes to you and spends $500-$5,000, all they get is a single email with login details.
There's no onboarding. New students log in and see modules, but there's no instructions telling them what to do or where to find things.
I don't agree with him completely. Of the courses I've seen, many of them do have introductory videos letting students know where to find things.
But I do agree that we need to be creating better experiences for our students right from the start, and I'm talking about more than just a simple introductory video.
There needs to be some serious hand-holding, especially in the beginning. Students need to be reminded of how important they are to you right from the start. They need to know that their learning needs are going to be met, and that they did not just make a mistake buying your course.
As Robert Rose so eloquently put it in his session, after the purchase is the time for the course creator to say to the student: trust us, we're here for you.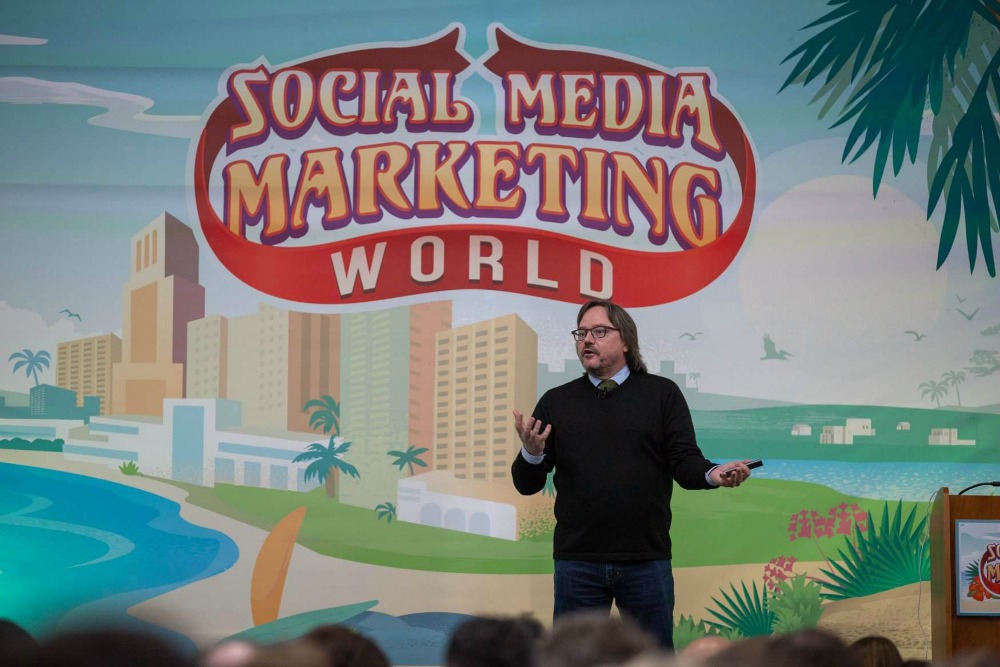 For example, a simple welcome email congratulating students for signing up, and giving them the rundown of how they can log in and where they can find specific lessons is helpful. And maybe you have emails sent out to them after X amount of days, asking them how their progress is.
Or maybe you send them reminder emails about where they can find certain helpful resources, and about upcoming coaching calls.
The key is to help students feel valued every step of the way. The relationship does not end after the sale.
Tip #2: Use Sunny Lenarduzzi's Hot Script Formula for Video Engagement
At the conference, Sunny Lenarduzzi spoke about how to get more leads and sales from YouTube.
A lot of course creators are on YouTube, but even if you're not, the H.O.T Script Formula she shared last week can be used in any kind of video marketing you're doing to promote your course, including videos on Facebook Live and Instagram.
The H.O.T Script Formula stands for:
This is the formula you can follow when introducing yourself in YouTube videos, or any other kind, and it helps the reader stay interested and engaged in your video.
First, you hook the reader in with a bold statement. Next, you tell them the outcome they're going to get from watching the video. And finally, you add a testimonial that validates your authority on the subject.
Sunny used her business to show what this would look like. Here's an example:
Hook: By the end of this video, I'm going to teach you how to 10x your videos on YouTube.
Outcome: By the end of this video, you'll know how to rank #1.
Testimonial: I taught over 3,000 people this methodology and several of my clients have gone from 0 to 100,000 subscribers in less than 10 months.
This is a really simple, actionable way to keep people interested in your videos. It keeps things less complicated, and you can get right to the point!
Want to see the sights and sounds from the conference? Check out our SMMW 2019 Highlight Reel on Instagram!
Tip #3: Grammar in Your Online Course Matters More Than You Think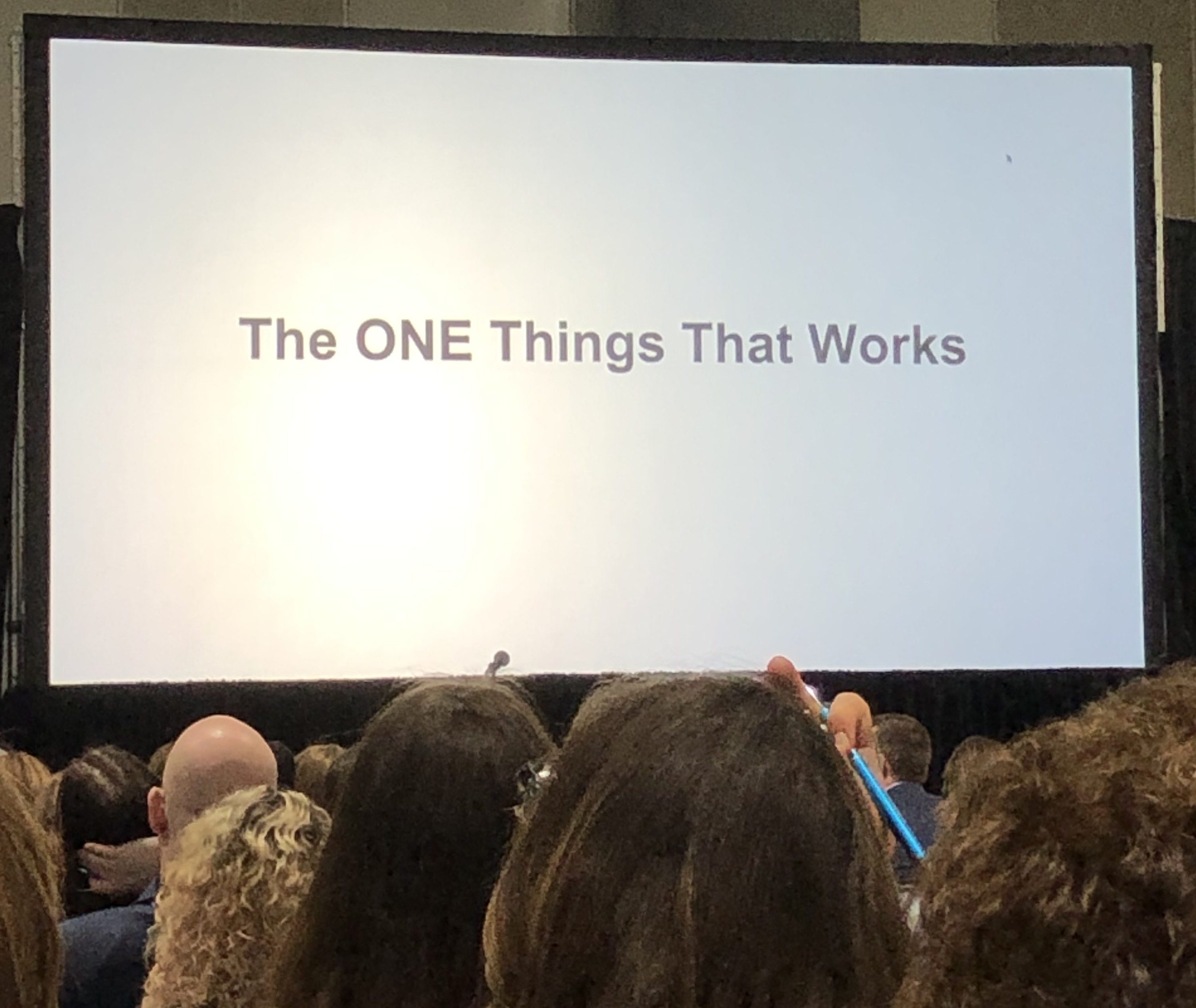 At the conference, I got the chance to attend a Teachable meet-up in downtown San Diego. I was talking to a girl who was also in the online education space.
We were geeking out about grammar, since she'd done some content editing in the past, and she gave me some great intel from an online student's perspective.
She said she'd taken an online course, and the most distracting thing about it was that the course author never used periods. She said, "I know it was small, but it was so frustrating!"
These types of experiences are really common, unfortunately. Every person I spoke to at the conference, including someone from Teachable, said clear and engaging copy was one of the biggest things course creators struggled with.
We need to continue focusing on how we can deliver meaningful course experiences for our students. Every error, grammar or otherwise, is like a speed bump in our students' learning journey.
And there was evidence of these "speed bumps" in the workshops I attended as well. At least two of them contained grammar errors in their slides, including the one in the picture above.
Now I'm not the first one to make a big deal about this, to be honest. I'm an editor, but I'm also a forgiver.
I was more interested in the way the errors disrupted the learning experience.
Every time there was an error, it forced the speaker to stop and address it for clarity. The audience laughed, of course. Nobody's perfect.
But for that minute, it pulled everyone out of the moment. The speaker had to go off track to make a joke about it, and the audience had to go off track to laugh along with it, and then they had to figure out what the speaker actually meant, and then re-focus, which is already tough at a conference as fun as this one.
These are speed bumps that disrupt the learning journey. And more importantly, they're speed bumps that are unforgivable in a product someone just bought from you.
Robert Rose, a content marketing strategist who also spoke at SMMW 2019, said that when someone purchases from you, they've already decided they kinda like you.
You don't need to sell them on your products and services anymore – but the one thing you do need to promise is that you're there for them.
The message goes from "trust us, you'll like us" in sell-mode, to "trust us, we're here for you" in after-purchase mode.
When a student goes into your course to find an unpolished product, then "we're here for you" is not the message they're getting.
What can you do to make sure your students know that you're there for them after they purchase? Give them a stellar course and a stellar learning experience by making sure your copy is, at the very least, clear and readable.
Tip #4: Go Live on Video Once a Week
This tip comes from the one and only, Amy Porterfield. This is a woman who has built a 7-figure business without video, but who has also made much more money because of it.
Her tip for the SMMW 2019 audience was to go live on Facebook once a week. She challenges course creators to do this in her Digital Course Academy program, but she also challenged all business owners to do this at the conference.
Live video was big this year (just like last). Because it's not going anywhere, and it's the best way to show a real, human face to your audience.
Amy said, "There is no which way about it. I have to do live video to thrive in my business."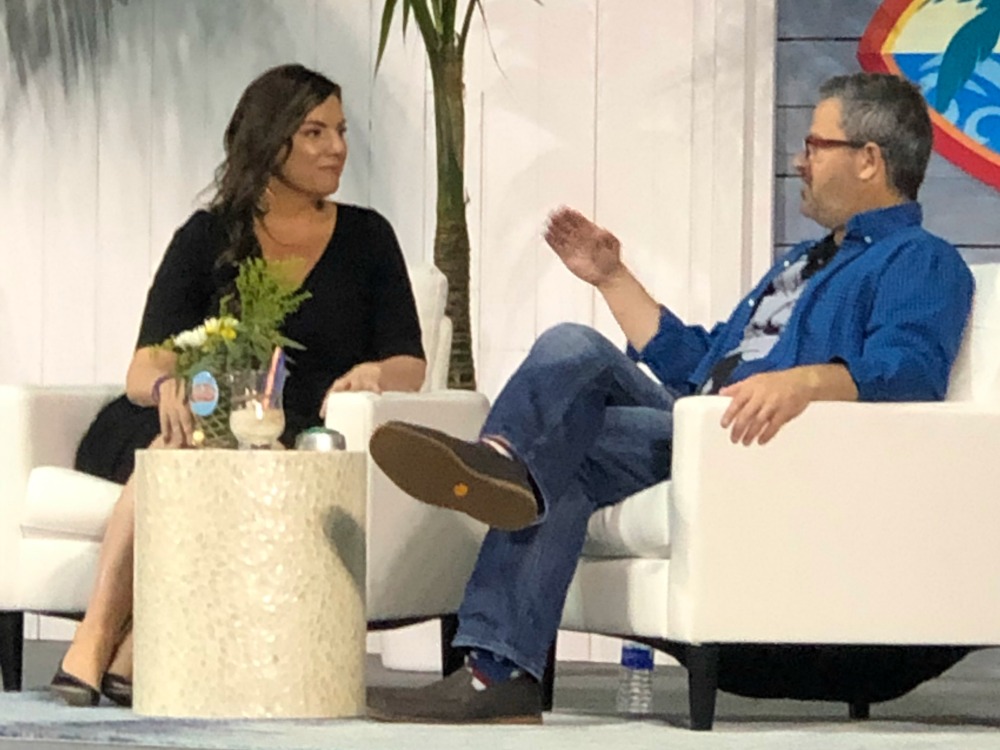 And even Michael Stelzner, the founder of Social Media Examiner, did his keynote this year on the importance of using live video to develop influence, not just to get a bigger audience, but to be a better influencer to a smaller audience.
When you do that, you develop mini evangelists who will share and spread your message.
Now, if you're averse to video, Amy shared some tips that might help.
Your "why" has to matter more than how you look/sound

. Your hair and makeup might not be perfect, but your ideal client avatar needs your help. Make live video more about your "why" than about how your hair looks on camera.

Lighting and fancy cameras don't mean anything

. For two years, Amy used basic window lighting and a webcam on her laptop to film her videos. Two years! She said people will care more about whether your content is valuable, rather than how great your lighting is.

Be vulnerable, but also add value

. You always hear about people telling you to be vulnerable on video, but don't just complain about your life being a hot mess. Add value if you're going to use video to be vulnerable. If you made a mistake in your business and you're telling your audience about it, add value by sharing the steps that got you to that mistake, so your audience won't make it in the future.
Want to see the sights and sounds from the conference? Check out our SMMW 2019 Highlight Reel on Instagram!
Tip #5: Be Intentional on Instagram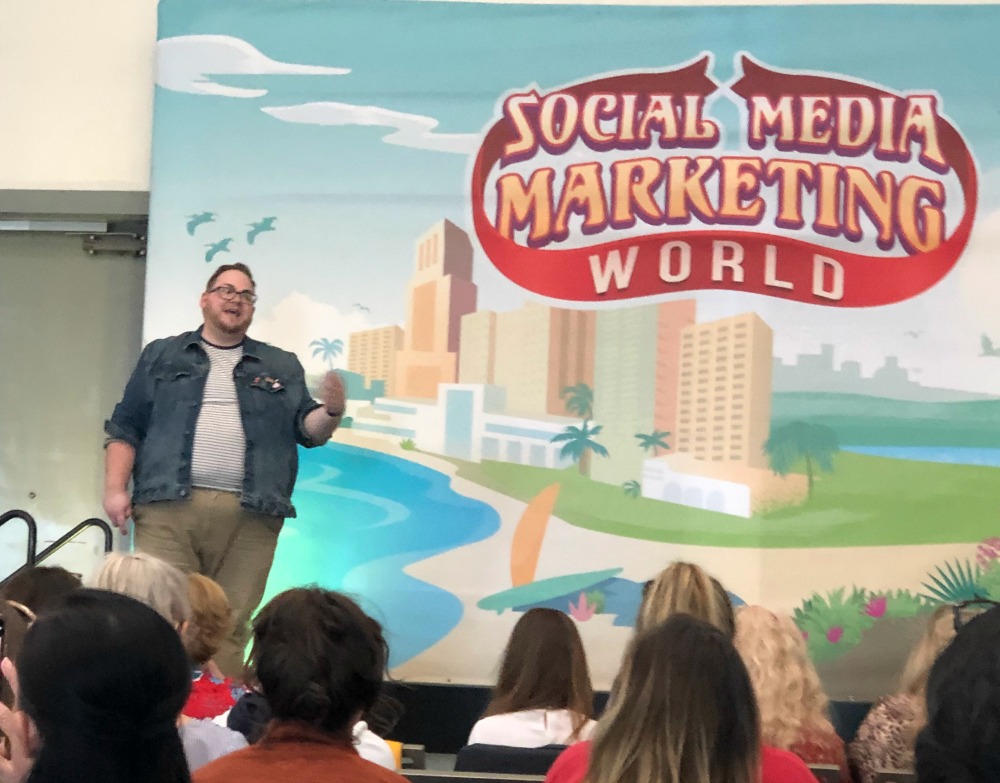 If you're not using Instagram Stories as a way of promoting your online course, you're missing out on a huge opportunity to connect with your future students.
This was something Michael Stelzner touched on in his keynote, because more than half of business owners, based on his research, are still not utilizing Instagram Stories in their business.
In Tyler J. McCall's workshop, he taught a few very important ways we can be intentional on Instagram. When it comes to creating content for your stories, there are two questions you should always be asking:
What do I want my followers to get out of this content?

What do I want my followers to do after watching this content?
Tyler stresses that these questions are not about you.
Yes, your content is inherently about you, but at the end of the day, it's about your followers and your community. Tyler says the sooner we can realize this, the further we can get on Instagram.
How do we leave our followers better than we found them with the content we're sharing? It's important to remember that as online business owners, we're solving problems for our customers.
Tyler also made a great point about the idea of being "perfect" on Instagram. He said if you want to waste a bunch of hours in your day, spend time trying to be perfect on Instagram. At the end of the day, it is more important to show up, than to be perfect.
And what really blew my mind was that he said Instagram was a storytelling platform, not a photo sharing platform. It's a place where people can share the story of their lives. Or in our case, our businesses.
And I don't need to remind you of the importance of storytelling in business, so Instagram should be a channel you're definitely jumping on, at least a few times a week, to put a face and story to your brand.
Social Media Marketing World Isn't Only About Social Media
In closing, I want to share that this conference isn't just a conference about Facebook and Twitter. It's a conference for anyone looking to grow their online business, and it's especially important for course creators.
Why?
Because online courses need social media. They need video. They need audiences.
All of these things are the focus of Social Media Marketing World. There are workshops on analytics, growing leads and sales, and Facebook Ads – all elements that are necessary when you're building an online course business.
On top of that, what keeps me coming back to Social Media Marketing World year after year, is the people. We spend a large part of our days alone in our rooms, connecting only through likes and comments.
When you put your feet on the ground and meet people face-to-face, and put a face to a profile you've seen over and over on Facebook or Instagram, it's a feeling like no other. It almost puts you on another level in your relationships with people in your industry, because you've made the effort to connect in person.
I strongly urge you to join me next year. But until then, I hope you enjoyed this 2019 recap, let me know what you think of some of these tips and takeaways! Which ones stood out to you most? 
Till next time, friends!
Monique