Where do you save online teaching quotes you love?
For me, they're scattered all over Google Docs. 
But today, I wanted to compile a few that might keep you inspired to teach the people who need your knowledge. 
So many people are teaching online right now, and it's creating a really beautiful wave of education, impact, and movement.
If you're part of the online education movement, take a minute to read through some of these quotes. 
They're from some of my favorite people to follow when it comes to online courses: Seema Bharwani, Breanne Dyck, and Amy Porterfield. 

5 Actionable Quotes to Keep You Inspired to Teach Online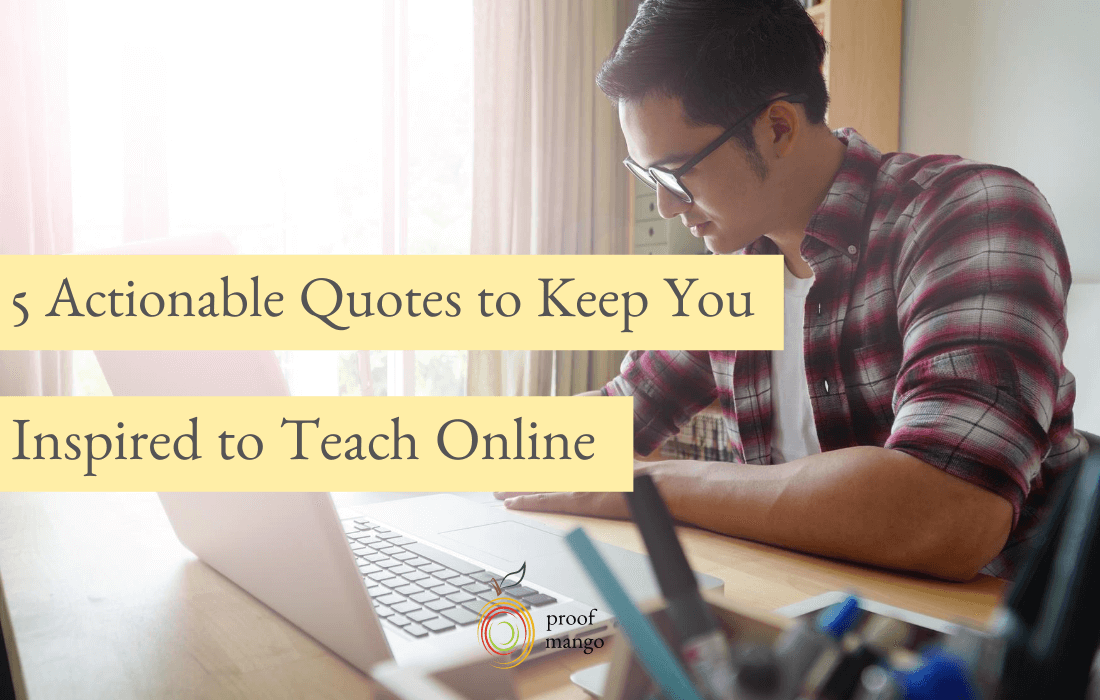 Pretty quotes are nothing without action, so in addition to listing my favorite teaching quotes, I've written one simple action step you can take right now with your online course, after each quote.
So we can feel better, but also do better.
Online Teaching Quote #1
: 
"If you can't get people the results you're promising, they're not going to stick with you. They're not going to refer you. And they'll never buy from you again." – Breanne Dyck
Action step in your online course: Make sure your course content is action focused. When creating or improving your course content, ask "What do my people need to do?" rather than "What do my people need to know?"
Online Teaching Quote #2: 
"When you trust your teacher, you can relax as a student to feel comfortable. And that's when you can truly learn and get results. Anything you can do to minimize your students' anxiety is going to pay off for you long-term." – Seema Bharwani
Action step in your online course: Minimize your students' anxiety in two ways: 1) by discussing your credibility at length before they buy, and 2) by being available to them after they purchase your course.
Make sure they know how to reach you for help when they need it, put this information in your Welcome section. Also, you can read about ways to boost your credibility here. 
Online Teaching Quote #3
:
"We don't want students to leave our courses and say 'that was interesting'. We want them to say "that course got me the results I wanted and now I'm going to tell the world'". – Breanne Dyck
Action step in your online course: Survey your students before and after they take your course. In the beginning, add a survey with a question that asks "What do you expect to get out of this course?" At the end, ask, "Did this course meet your expectations? Why or why not?" This will give you insight as to whether your course is actually giving your students the results they want. 
You'll need to continually make sure those responses are positive! And if they're not, some investigative follow-up with them may be in order.
Online Teaching Quote #4
: 
"We create courses for life, they're not just a one and done thing. We want to make sure we're creating programs that we're selling over and over again." – Seema Bharwani
Action step in your online course: One way you can make sure your program sells over and over again is to continually ask what went wrong each time you launch it, and listen to your students before you start making changes. 
Your course is for them, not you, and in order to be successful with it long-term, it has to continually meet their needs over and over. Ask them whether they got what they wanted. If not, edit it until it's right!
Online Teaching Quote #5
: 
"First, show up for yourself. Make yourself proud. Count on you. And when you do that, it's so much easier to put yourself out there and make an impact for others. It starts with you, my friend." – Amy Porterfield 
Action step in your online course: Show up for your audience each week, and don't be afraid to show your face. Consistently showing up puts you in your audience's ear enough times for them to want to buy from you by the time you're ready to launch your course.
It can be scary going "live" or holding a webinar or heck, even sending an email! But don't worry too much about what other people think. Focus on making yourself proud, because it'll put you in a more positive mindset to start serving the people who need you most. 
Over to you…
Who are your favorite influencers in the online teaching space? Who inspires you the most?
Let me know in the comments below, I always respond.
To your online teaching success,
Monique
---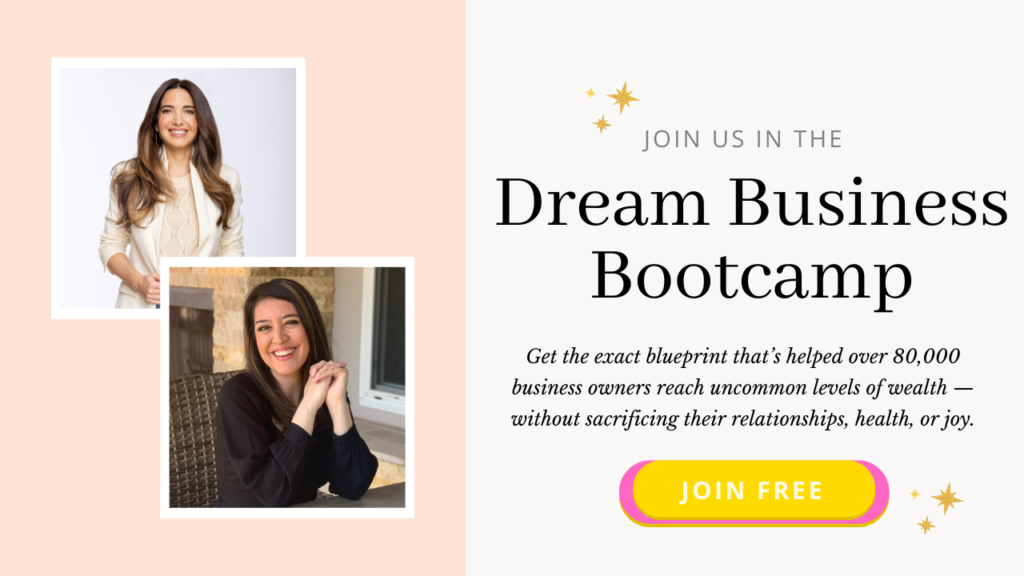 ---