Proofread online course content gives you a leg up — it makes you look credible and gives your students a better user experience.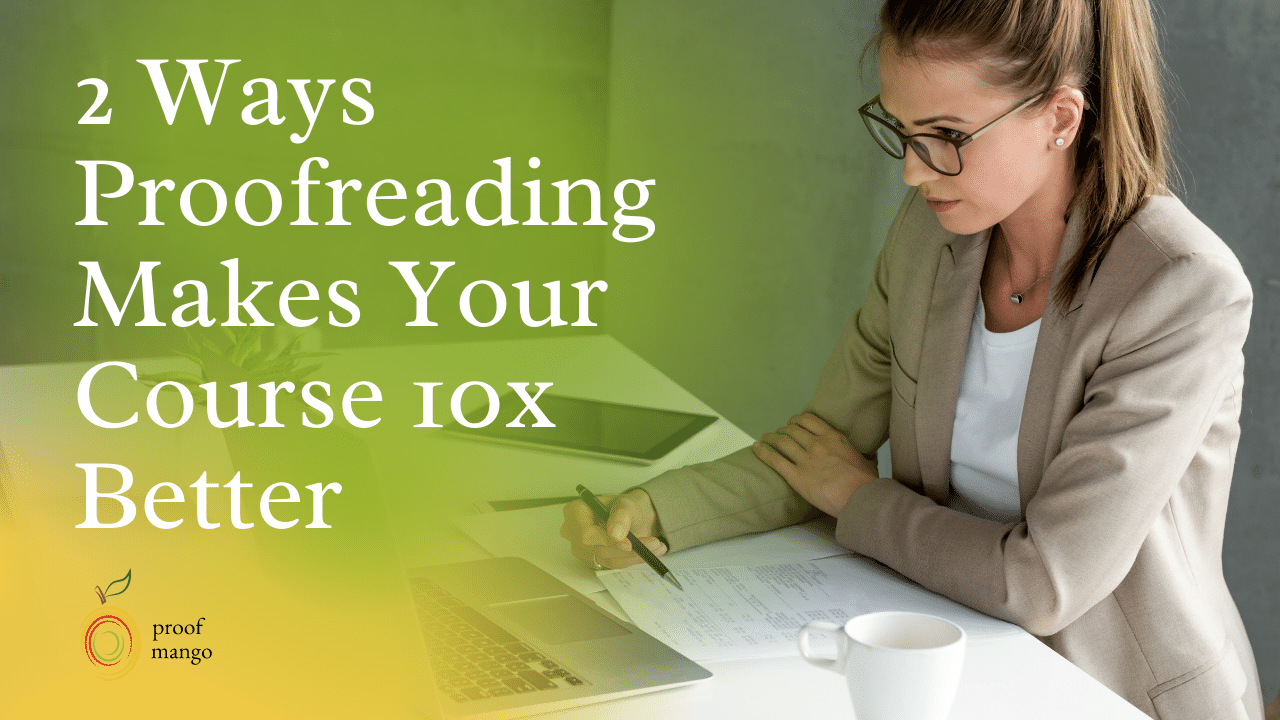 "Typos are the greatest!"
(Said no one ever.)
Typo-free content is a must if you're selling an online course.
Because your future sales hinge on the quality of your course content. 
Great course content inspires change and action — two things we want from our students.
But they're not getting anywhere fast with sloppy course copy.
2 Ways Proofreading Makes Your Online Course 10x Better
As a course creator, you've been up way past bedtime working on:
Writing your course copy
Designing your slide decks
Filming your videos (nervously)
Figuring out how to sell your course
But all that hard work is wasted if you aren't proofreading your course content — because typos give your course (and reputation) a bad name.
Online students can forgive a misspelled word here and there, but too many can bother them enough to regret buying from you.
(I've seen refunds happen for this.)
Here are 2 ways proofreading makes your online course content 10x better.
#1 Proofread Online Course Content Creates a Better User Experience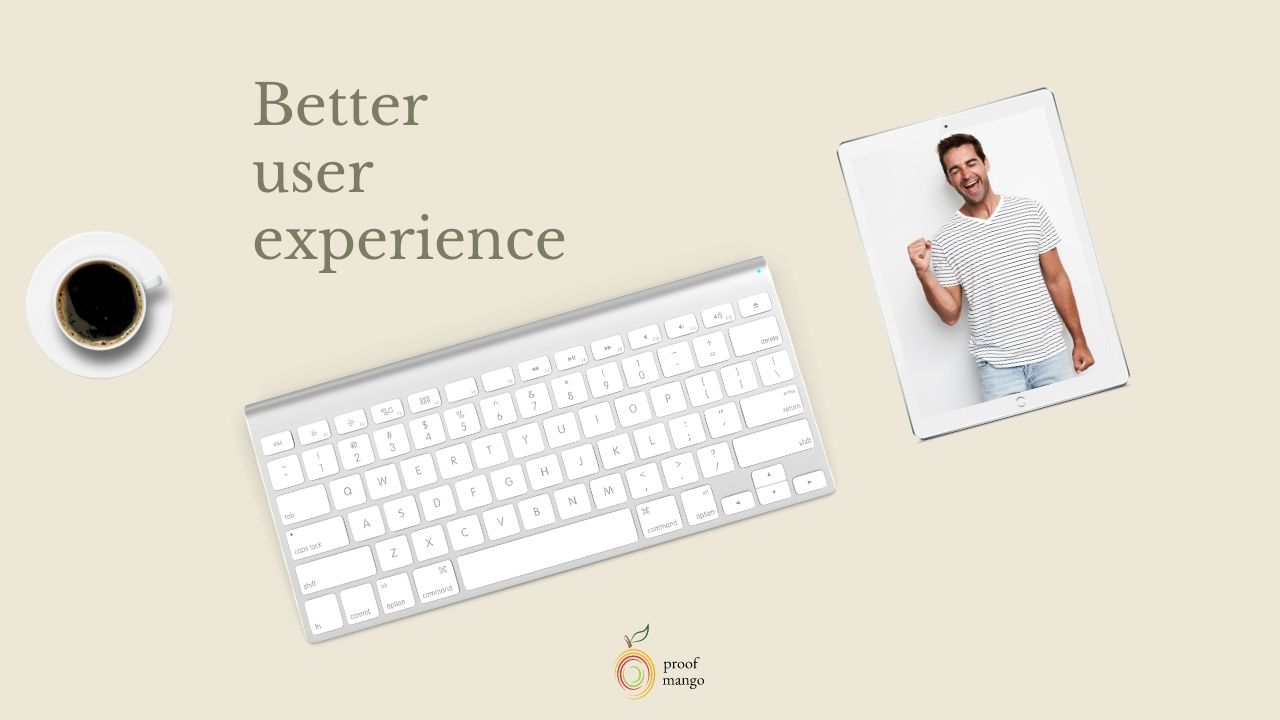 Every student who buys your course expects a good user experience, regardless of the cost.
But you don't have to be a user experience (UX) designer to give your students a great experience — you just have to proofread your course content.
When you do, your students will have a better experience without even realizing it.
They won't have to worry about whether they understand you. And they'll have the time and space to focus JUST on learning.
Because people who find typos in your course are going to do 3 things:
Stop and re-read the typo at least once.
Try to figure out what your content should say.
Make a passing judgment on how you didn't catch that. (What does this error say about you?)
In short, it slows your students down. Which is the opposite of what you want them to do.
The good news is, you can catch most of the glaring typos in your course by doing two things:
1. Reading your course content slowly.
2. Reading your course content 3-5 times.
Or as I like to say: read it slowly and read it again.
(Make sure to space out your proofreading, too. Take a 5-10 minute break between each round of review.)
Not sure if you're catching all your typos? Watch this video for some examples of ugly typos in course slides.
#2 Proofread Online Course Content Builds Credibility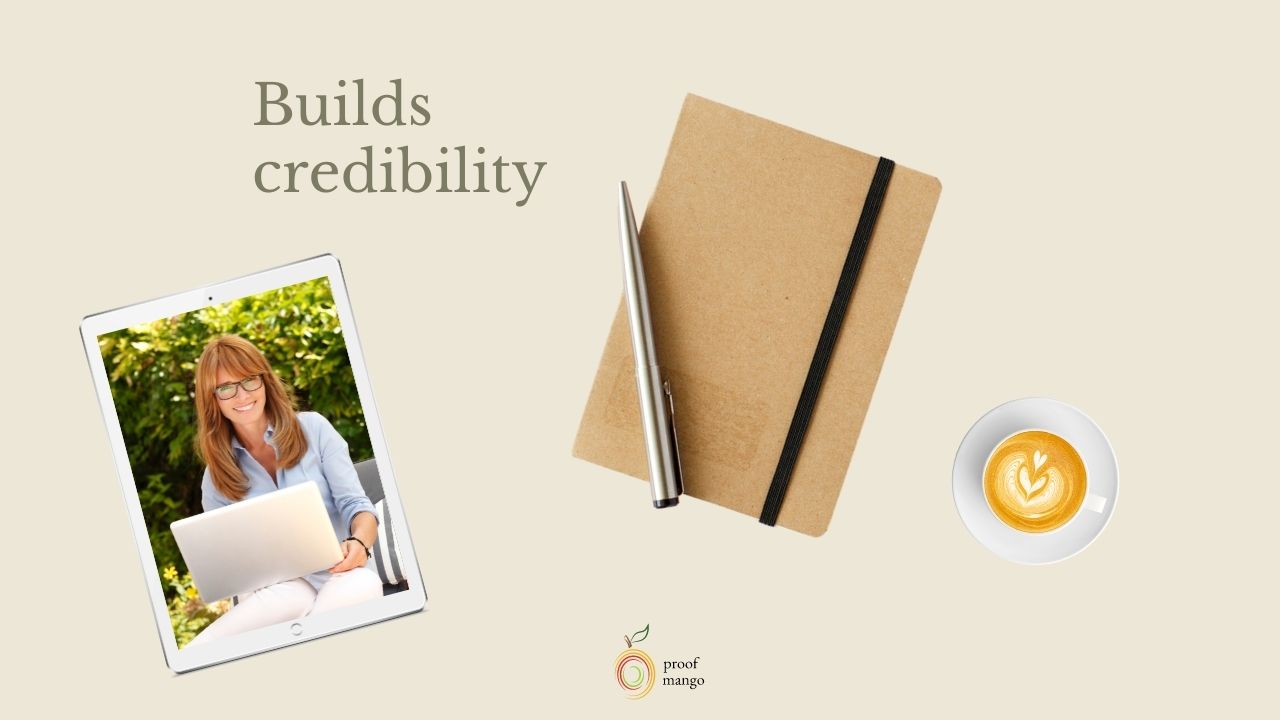 Take a look at the course review comment below on a Udemy course:

Spelling and grammar errors tarnish the credibility you work so hard to maintain as a course creator.
They tell your students loud and clear that you didn't take the time to make sure your course content was right.
On the other hand, error-free course content tells your students that you value their time and trust.
It sends the "I'm a serious course creator" signal. And it shows them you're the real deal. You're not just out to make a quick buck.
Error-free course content is why popular course creators like Amy Porterfield and Marie Forleo have a good reputation.
They take their course content seriously and refuse to give their communities anything less than a polished product.
Don't let your credibility slip for minor typos that are easy to fix.
Get someone to read your course content with a close eye, and have them tell you where things are confusing.
? Need someone to review your course? Request video feedback on your course here.
Flawless Course Content Isn't Easy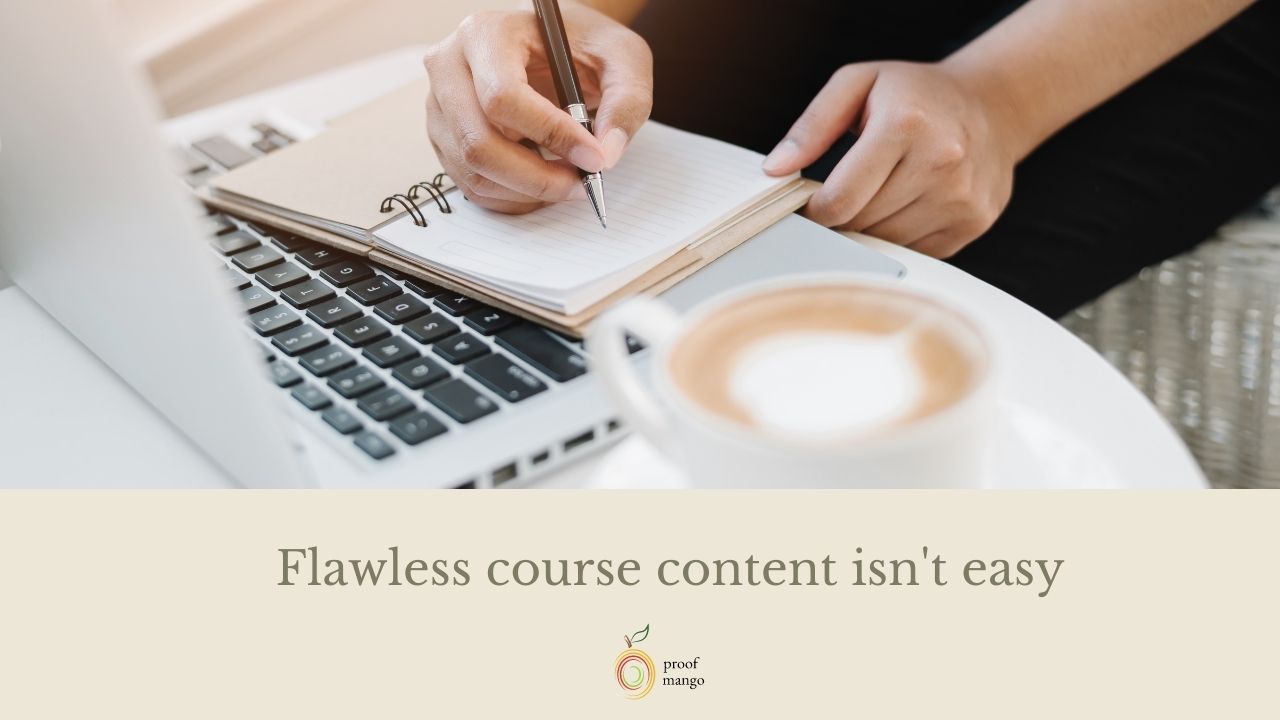 It can be hard to find typos in your own course content. Especially since you're so close to it. You can't tell what's wrong or right.
That's why I encourage finding a proofreader with time, experience, and knowledge to help make sure your course content is clear and easy to understand.
As a professional proofreader and course creator, I can help.
Having just wrapped my own online course (on course content), I know exactly which areas need to an extra close eye, and how important it is that your students get a better experience than what they paid for.
If you have course copy that needs polishing, fill out this form to request a proofreading quote. I specialize in proofreading course content specifically, and can turn things around quickly (sometimes within 24 hours).
To your online teaching success,
Monique
? Questions on our online course proofreading service? Send us a message below!