Trying to stay updated in the online course industry to prove you know your stuff? We've got some smart resources that will help.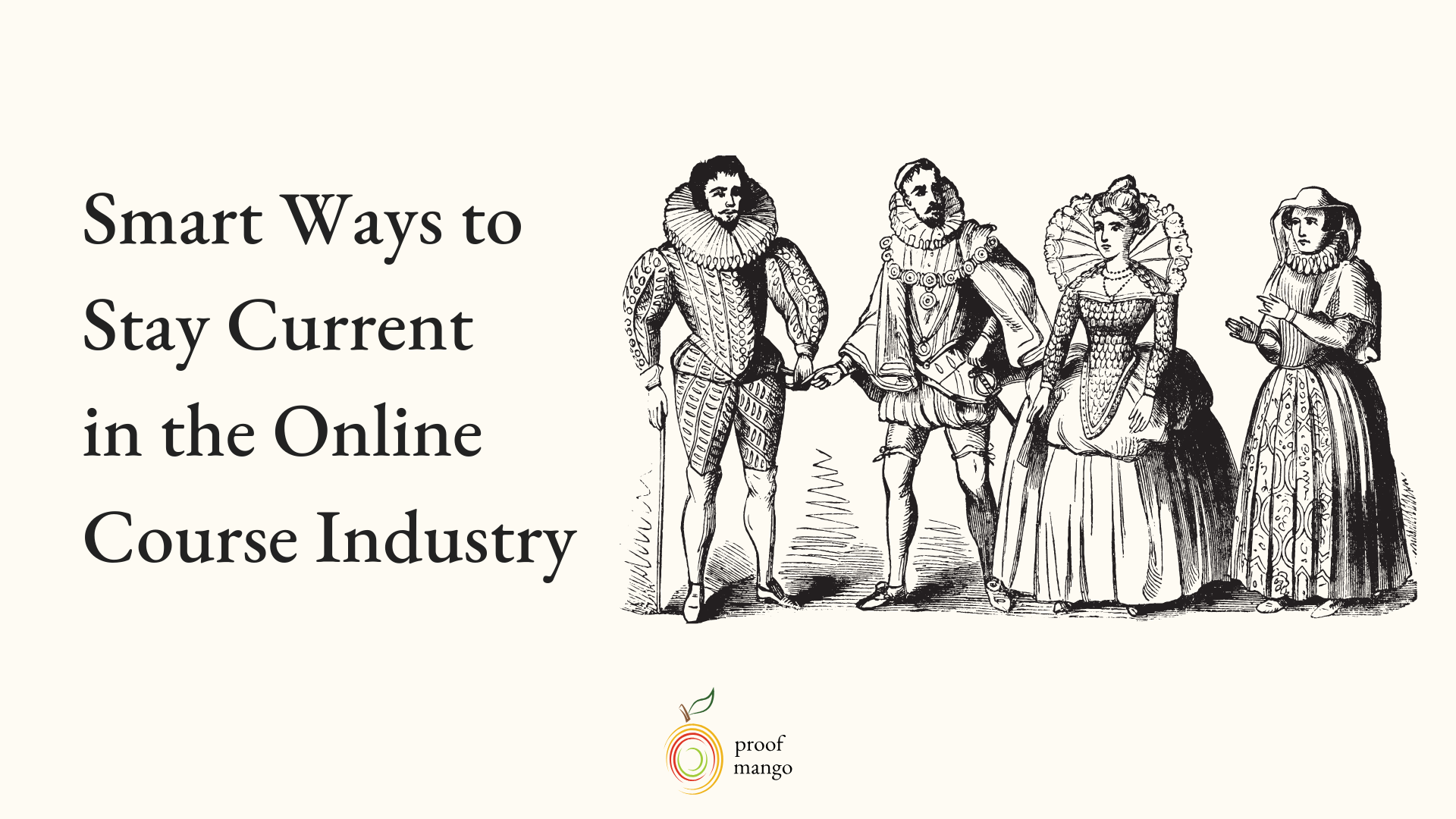 Imagine someone questioning your authority.
Rude, right?
But admit it – there's always more to learn if you're an edupreneur. 
And if you want to keep your finger on the pulse of what's moving and shaking in the online course industry, I have a mix of podcasts, blogs, and Facebook groups to share with you today.
These are resources that I read and listen to regularly to stay up to date in the online course industry – when I'm waiting for a coffee, walking my dog, or driving to work. 
I'm also sharing how to keep track of most of these resources in one place, so read on!
The Online Marketing Made Easy Podcast by Amy Porterfield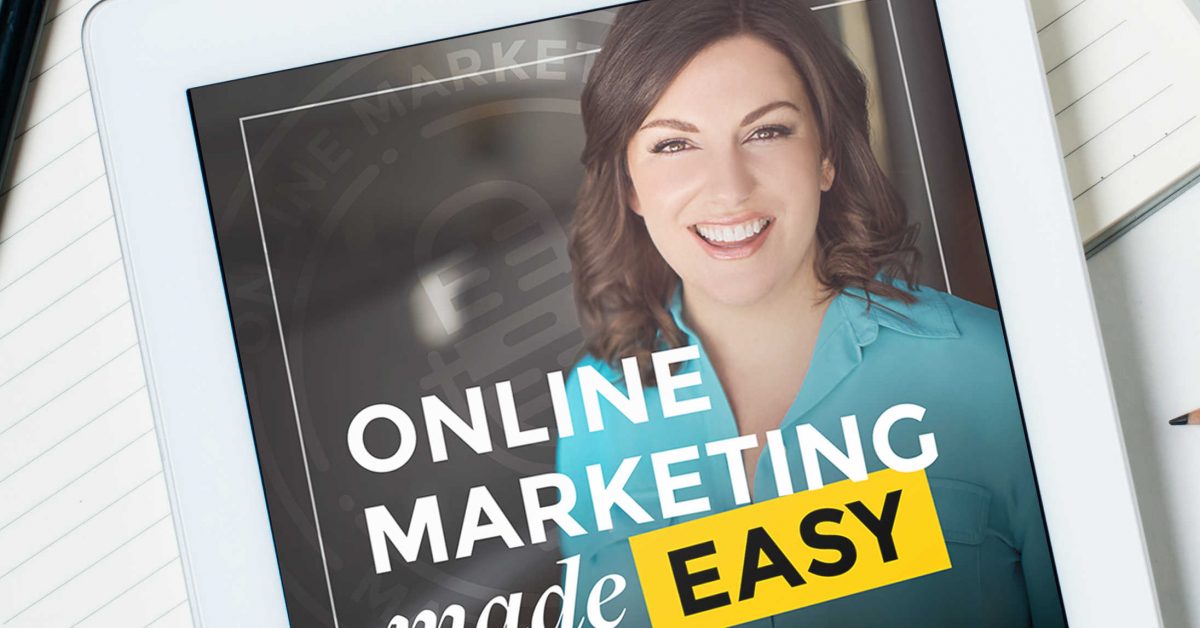 I've only listed one podcast in this post because I haven't found one better for online course creators.
It's the Online Marketing Made Easy Podcast by Amy Porterfield.
Like most podcasters, Amy does a mix of expert interviews and solo advice episodes. But the difference is, both types almost always come with a handout that allows you to dig deeper on the subject.
And in her expert interviews, she asks questions that allow you to take action.
For example, she interviewed Neil Patel, and instead of asking him about his background or tips on how to be successful, she asked him to give a step-by-step rundown of how to create a 3-month SEO plan.
I got more out of that podcast than I have out of anything I've searched about SEO.
And because she interviews such popular experts in the online marketing space, you know you're always getting the most up-to-date information.
Here are a few great recent episodes on course creation:
7 Secrets to Talking About Your Product Like a Pro
How to Get Past the Fear of Launching
3 Types of Profitable Digital Courses You Can Create (And How to Choose the Best One For Your Business)
The Thinkific Facebook Group

I joined the Thinkific Facebook Group a little over a year ago – and became instantly addicted to it.
Yes, it has its fair share of support questions about the Thinkific UI, but the Thinkific team makes this group super fun, informative, and supportive.
Since I joined, I've been able to:
Watch live workshops with experts on how to grow course sales through YouTube and LinkedIn

Learn about influencers in the online course space

Learn what other people are teaching

Join events online and in-person

Get tips on course sales page copywriting and video equipment for online courses
Not to mention, there's always polls going on to see what is more effective or problematic for course creators nowadays, as well as a "Flaunt it Friday" weekly post where course creators can share their wins.
There are also incredible opportunities to join Thinkific events or partner programs.
It's a great way to stay up to date on what problems course creators are facing in digital learning, what tech tools they're using, and what strategies are working. Because teaching through the internet is tough.
Tim Slade's Blog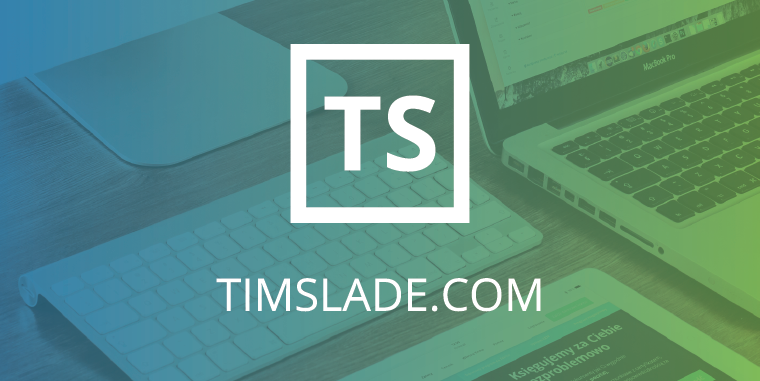 Tim Slade is an e-learning designer whose blog has given me so much great information on the world of digital learning.
I stumbled upon one of his blog posts on using fonts in e-learning while doing research for our own post on bad font in online courses. I ended up getting sucked down a rabbit hole on his blog, learning about best visual design tips for online courses, among many other things.
I've since subscribed to his blog, read his book, and added his site to my Feedly account so I can always read his latest post.
He offers tips on:
What makes a great e-learning experience

What skills you need to design e-learning courses

Visual design in e-learning

Where to find great stock photos for e-learning courses

How to QA test your online course
And in case all of that doesn't get you to trust him, he's also taught a course on Lynda.com – that is BIG, my friends!
The LearnDash Blog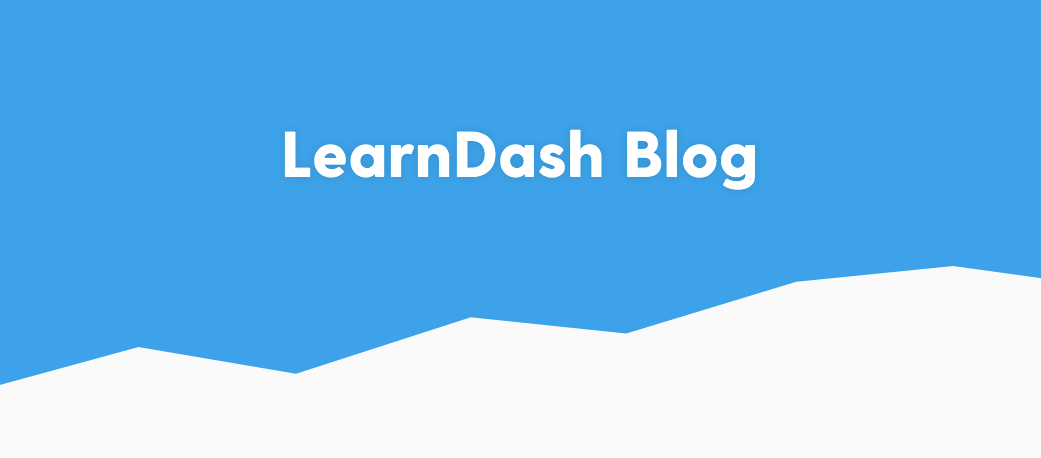 Another great resource is the LearnDash blog. LearnDash is a WordPress plugin that allows you to add a learning platform to your website.
I've always found great tips on this blog. It even says "Want to stay current with the latest e-learning trends?" right at the top!
They publish fresh content every two or three days, and it's always valuable, so you know you're getting the most up-to-date content in the space.
Once again, I recommend using Feedly to keep track of all of these blogs! It makes things so much easier.
Thinkific + Kajabi + Teachable Blogs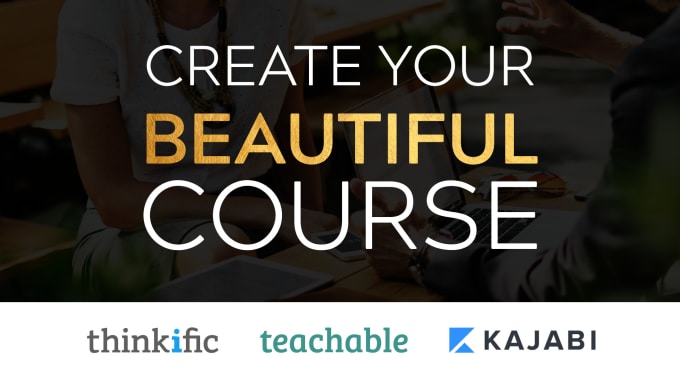 I'm a frequent reader of the Thinkific, Teachable, and Kajabi blogs. These are some of the most popular online course platforms out there right now, so I've added their blogs to my Feedly feed.
Though they have their similarities, each has something new to share about the online course industry.
Kajabi, for instance, isn't solely focused on just online course creation because they also offer websites and an email service provider. So their blog posts tend to focus on additional aspects of online course creation, like email and marketing.
And Thinkific, well, they're just awesome. But I also feel like they take course creation very seriously. Their blog posts have super actionable content that's never fluffy and chock-full of great information.
To get a well-rounded version of things, I'd recommend checking out all three of these blogs to stay current in the industry.
The Learning Revolution Blog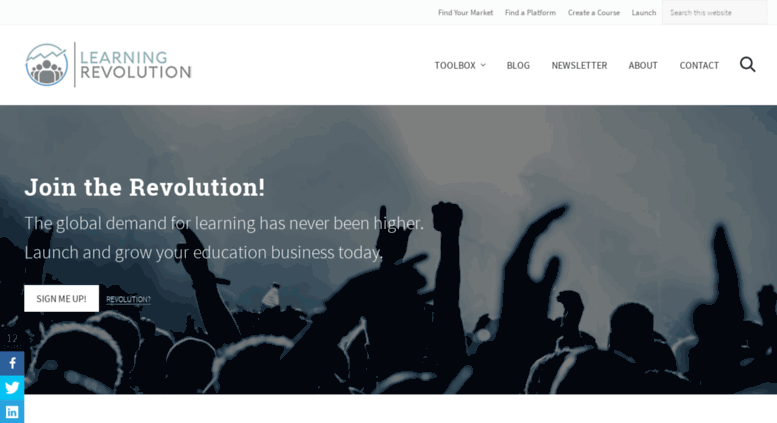 This is a more recent addiction of mine.
It's a must-read if you're trying to stay current on best practices in online learning. It's a blog by Jeff Cobb who is also the author of a great book called Leading the Learning Revolution.
He also has two decades of experience with education businesses, so you know he's got a ton of useful information to share.
I was just binge-reading his content the other night and found so many helpful resources, including the E-Learning Guild and Review My LMS.
He also has a ton of resources and tools for course creators on his site, including screen recording and course creation tools. And not to continue tooting this guy's horn, but he also offers instructional design insight, trends, and statistics in online learning, and reviews of major online learning platforms so you know what's out there.
If you haven't already, the Learning Revolution blog is where you need to be reading weekly.
Use Feedly to Stay Current on Blog Posts in the Online Course Industry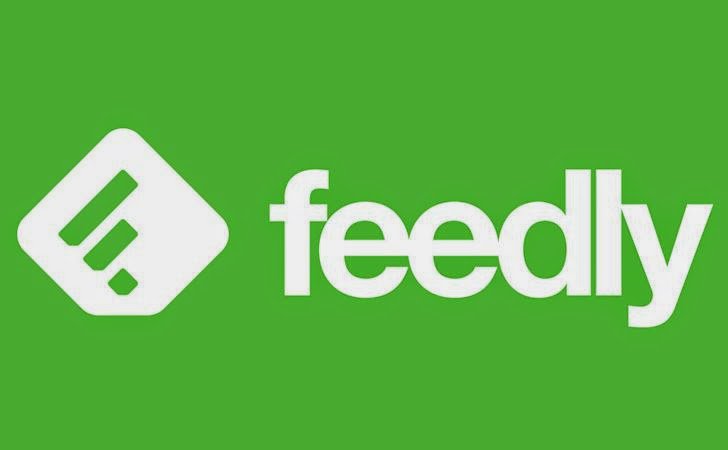 I've mentioned Feedly a few times throughout this post because I'm serious about it.
It's the best way to aggregate all of the industry content you want to keep tabs on. There's no way you're going to visit five blogs in one day and read every article – Feedly organizes your content by category, so you can read the latest blog posts in that category all from one platform.
Here's a snapshot of what my Feedly account looks like: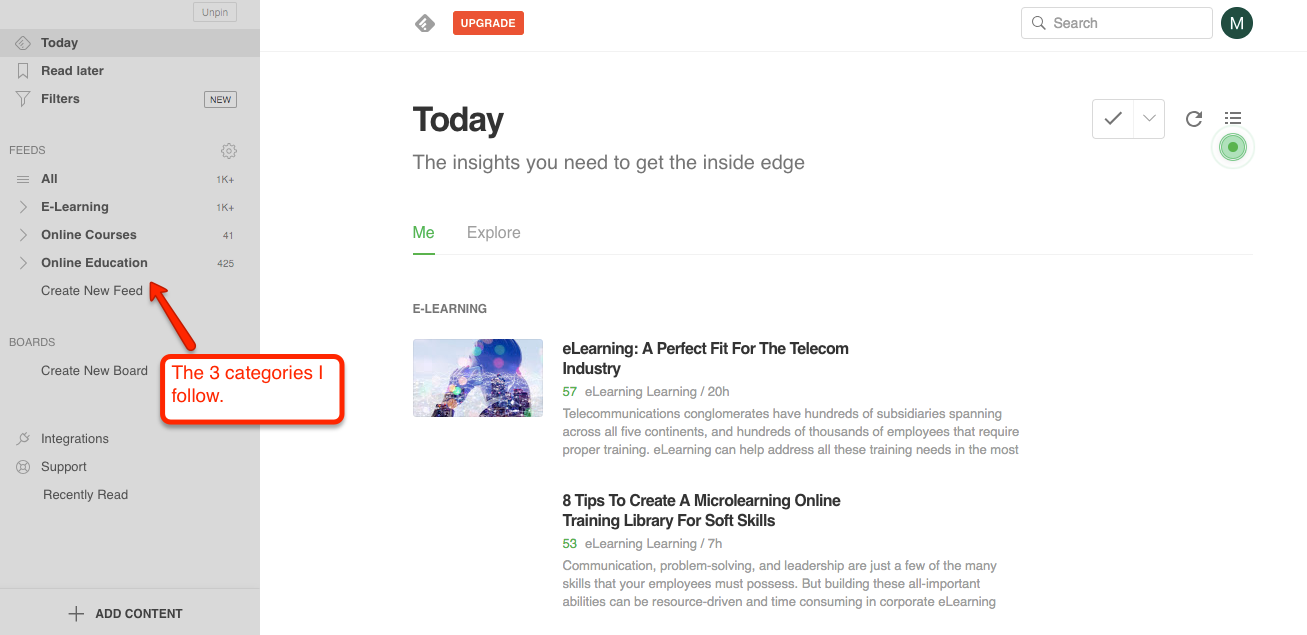 I've separated out my content into three categories: E-Learning, Online Education, and Online Courses.
Depending on what I feel like reading, I'll click on one of the categories and start reading titles that stand out to me.
I like that you can change the view, too, so it looks sort of like a Gmail inbox: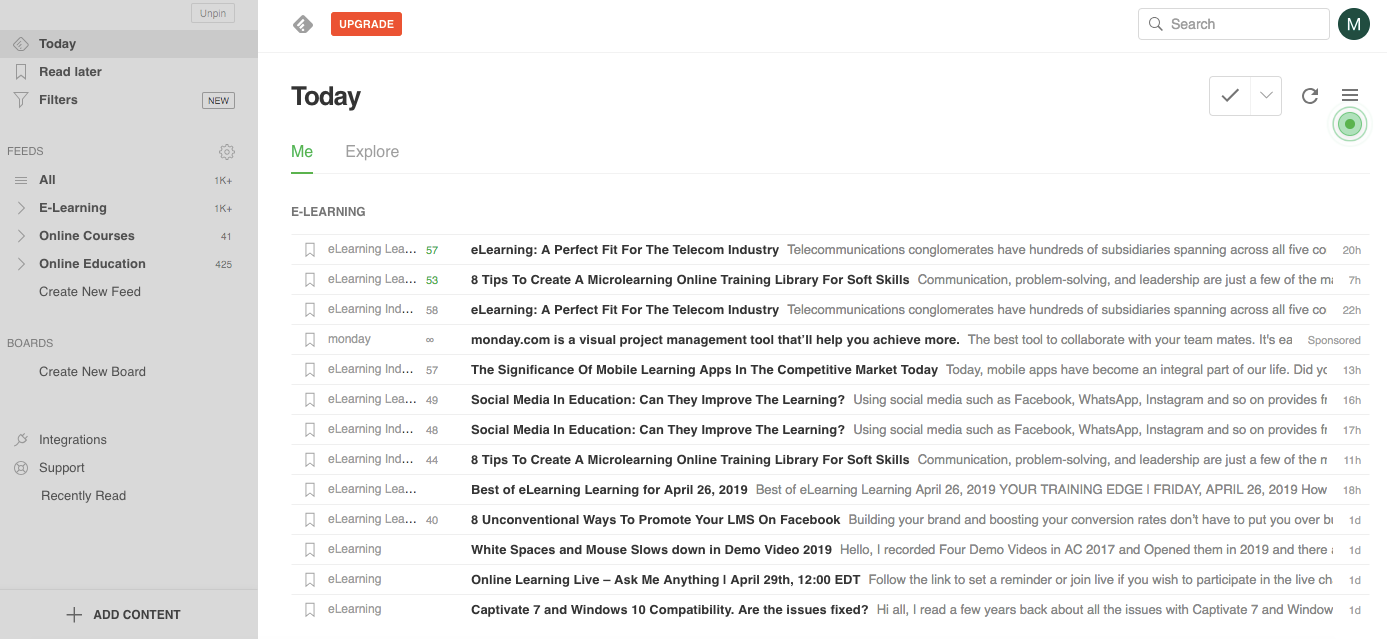 For some reason, this makes me want to read everything, and I feel very productive!
Where are your favorite places to visit online to stay current in the online course industry? Do you use something like Feedly to aggregate everything?
Till next time, friends.
Monique