Support your students online, and you win. When you do, you gain their trust, their engagement, and their loyalty, because you got them to the finish line. What would that mean for your course business?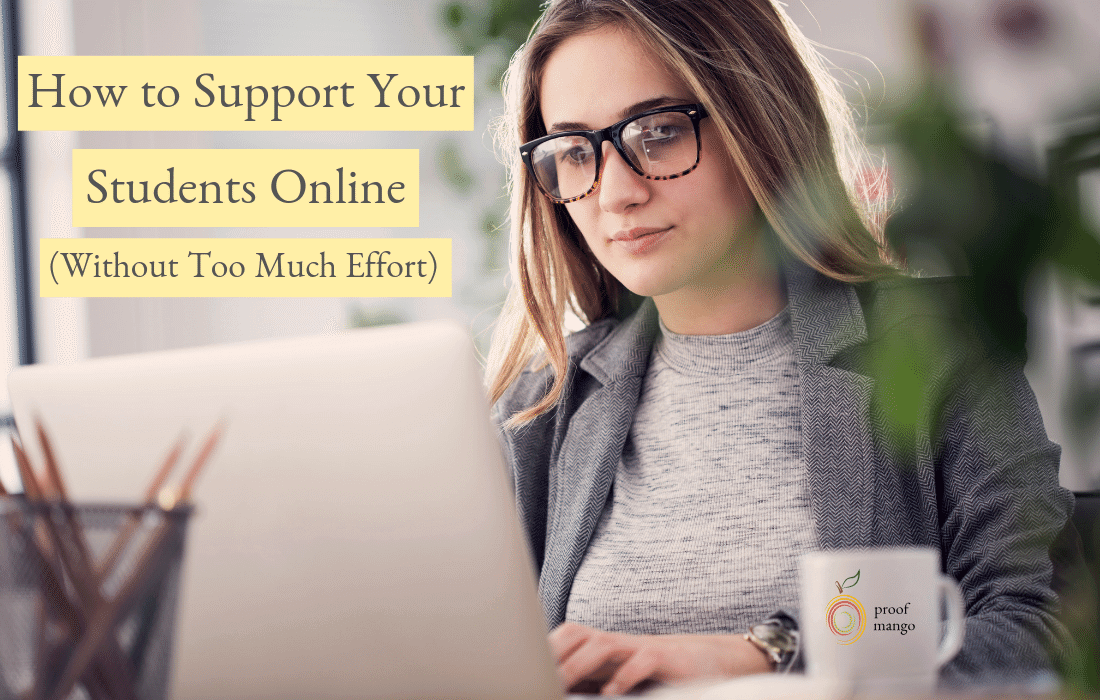 Your life goal is to be the best copywriter out there. 
You sign up for an online course. It starts out great, but inevitably, you're stuck. 
You can't figure out how to get copywriting clients because you're confused on the module titled, How to Get Copywriting Clients. 
The course instructor hasn't made himself available, and no one is responding to your questions in the online community. 
What do you do? You stop. 
Maybe for a day or two at first. 
But let's face it, if you can't get the help you need, you're not finishing that course.
This is why your students drop off when you don't support them. And supporting them = your long-term success as an online course creator. 
Below are a few ways you can support your students online, without a ton of extra effort.
The downside of not supporting your students online
First of all, let's talk about what happens if you don't support your students online:
They don't complete your course

–

Teachable

points out that completion rates for online courses are only 40% at best. Without the proper student support, this percentage dramatically decreases.

They don't tell other people about it

– Author and speaker

Jim Rohn

has a great quote that couldn't be more true: "One customer, well taken care of, could be more valuable than $10,000 worth of advertising." It just takes one good person to refer your course.

You get bad course reviews

– If this was a comic book, a

bad course review

would be kryptonite. When people take the time to write reviews, they're more likely to be negative than positive. On that note, we're more inclined to read the negative reviews first! Don't let a bad course review deter potential students.

You don't get repeat course buyers

– You're more likely to get a repeat course buyer than a new one. Keep your support game strong if you want students to continue buying from you. 
How to support your students online
I can't stress the importance of supporting your students online, because online courses are a dime a dozen nowadays, and students expect the world when they sign up.
It used to be that online courses were novel – they were what smart people did in their spare time, while the rest of us were binge-watching The Office. 
Now? Everyone and their non-techy stepmoms are signing up for online courses, so more people understand now what makes a good one over a bad one. 
And without student support, you're looking at a bad one. 
But I get it – the point was to have an online course so you could reach more people, not coach more people, right? 
There are still ways you can support your students without making it your full-time job. 
Here's how.
#1 Make sure there's a way for students to directly contact you (or someone) for questions
It's easy to think that students will somehow find your email to contact you, since they enrolled in your course, but when you don't make this easy for them, it says a lot about you (and none of it is good, unfortunately). 
When you add an area in your course for support, even if it's just a support email at the end (and maybe at the beginning), you're at least setting the stage for students to feel less anxious about their learning journey. 
Offer at least one channel for communication, and they'll feel more at ease knowing they can get their questions answered when they need them.  
You can add this to your introductory course materials, and in your closing modules. Or even at the end of each lesson!
It takes no time at all, and you don't even have to be the one responding to the emails. Hire a VA through my favorite service, Hire My Mom, and get someone to answer student emails for you 5-10 hours a week. 
Your students will feel heard and supported, and you won't feel crazy overwhelm.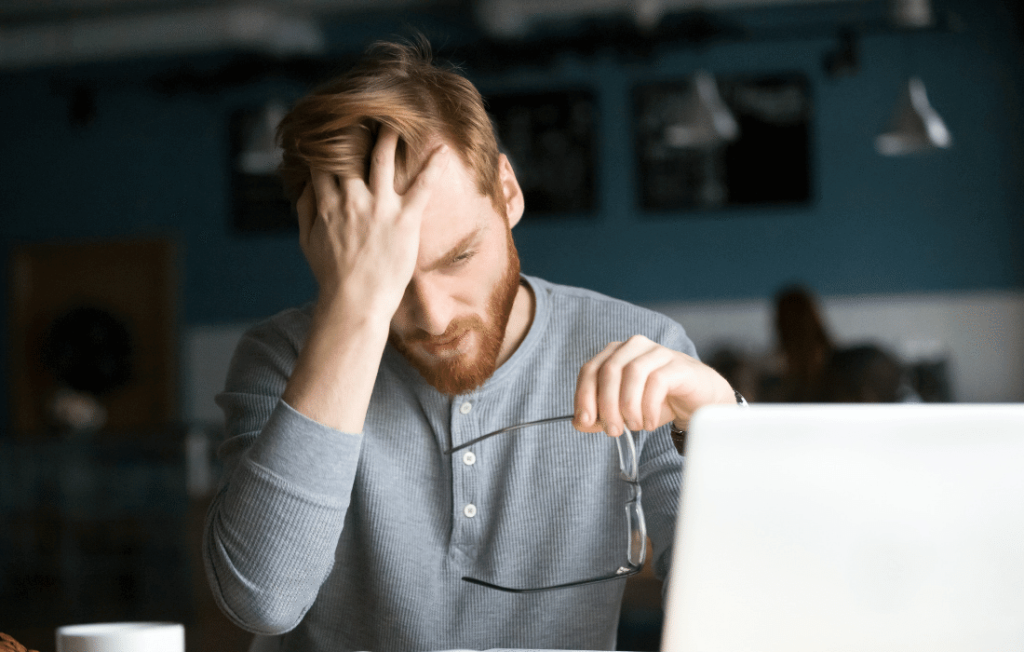 #2 Support your students with a mobile-friendly course
Ensuring your course materials are mobile-friendly is a kind of subtle support. It's a really passive (yet effective!) way of saying, I'm here when you need me. 
Giving your students the ability to learn from you when they're at the car wash or waiting for their dog to do its thing in the yard will surprisingly really help your completion rates. 
It's rare that people are sitting at desktop computers to learn anymore – so you have to meet them where they're at. (You might as well be an option for them when they're all caught up on Instagram.) 
And since most online course platforms are mobile-friendly, this kind of support requires no effort at all. 
(Just be sure to pick a good online course platform! Thinkific is my current fav.)
#3 Send a personalized, automated email if they're not making progress
Thinkific sends progress notifications to your students if they don't complete your course. This is definitely a handy option, but a personalized email goes a long way. And that's something you can write once, and automate forever. 
If a student stops logging into your course for a certain amount of days, or only gets halfway through a module, send them an automated, but personalized email that asks them how they're doing. 
Say something like, "Hey there, I noticed you started on Module 3 but didn't complete it. Is there anything I can help you with to keep you moving forward? Reply to this email and let me know, or send us a message in the Facebook group so we can help you out." 
Students will appreciate this more than you know, because to them, it looks like you care (and I know you do!). 
It's too easy for course creators to set their courses and forget them, and students know this, so a personalized follow-up is NOT something most course creators do. You'll stand out like a sore thumb (but in a good, less painful way), and you can even route the responses to your VA if they're too much to handle. 
#4 Hire a moderator for your online course Facebook group, and answer questions once a week
Your course Facebook group is a goldmine for ways you can improve your course, because people are always asking questions. 
When you hire someone to moderate your course Facebook group, you'll not only have someone answering questions quicker than you could, but you can have them accumulate all of those questions in a fat spreadsheet, and hold a weekly live Q&A where you answer all of your students' questions at once.
This is what Amy Porterfield does for her Digital Course Academy course, and her community loves it. They may not get direct access to Porterfield (cause who has that!), but they get something from her, because she speaks to their question directly every week, like an in-person teacher would.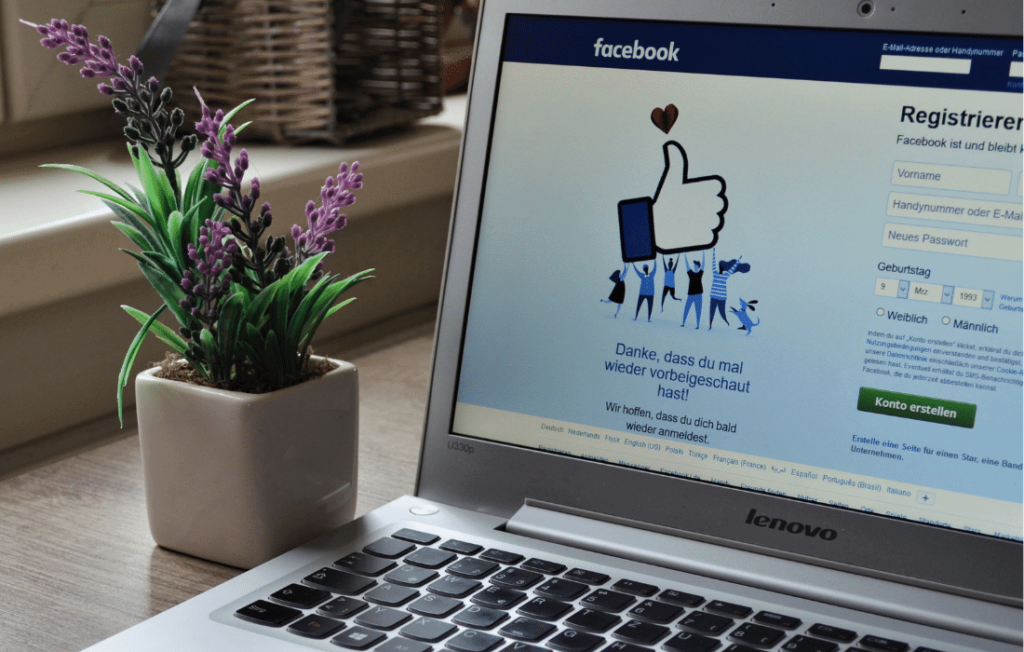 So if you have a lot of questions coming in every week, a great way to support your students is to have your moderator gather all of the questions, and show up once a week to answer them. That way you're not spending all day in the Facebook group answering each question one-by-one, and you're still giving students what they want – your time! 
When it comes to supporting your students online, don't skimp
Supporting your students doesn't need to be a full-time job, but it does need to be part of it. There's still a bit of work in maintaining the community that goes along with launching an online course.  
Remember, four great ways to support your students are to: 
Make sure there's a way for them to contact you

– Keep the lines of communication open. Even if they don't have direct access to you, they'll still feel supported if they know where to get answers when they're stuck.

Make sure your course is mobile-friendly

– Make sure your course content can be accessed on a mobile device. This is a no-brainer, and most popular online course platforms optimize for this. 

Reach out if your students aren't making progress

– Create one email, and set it up to go out every time a student isn't making progress. A personal email from you lets your students know you care.

Hire a moderator for your Facebook group

– This allows you to answer all course-related questions one time, weekly. And your students get quicker responses to their questions! 
What works best for you?
What methods have you used to leave your students feeling supported? Let me know in the comments!