Writing an online course doesn't have to be a chore. You can still create great course content without being an English major, keeping in mind some of the course writing tips below.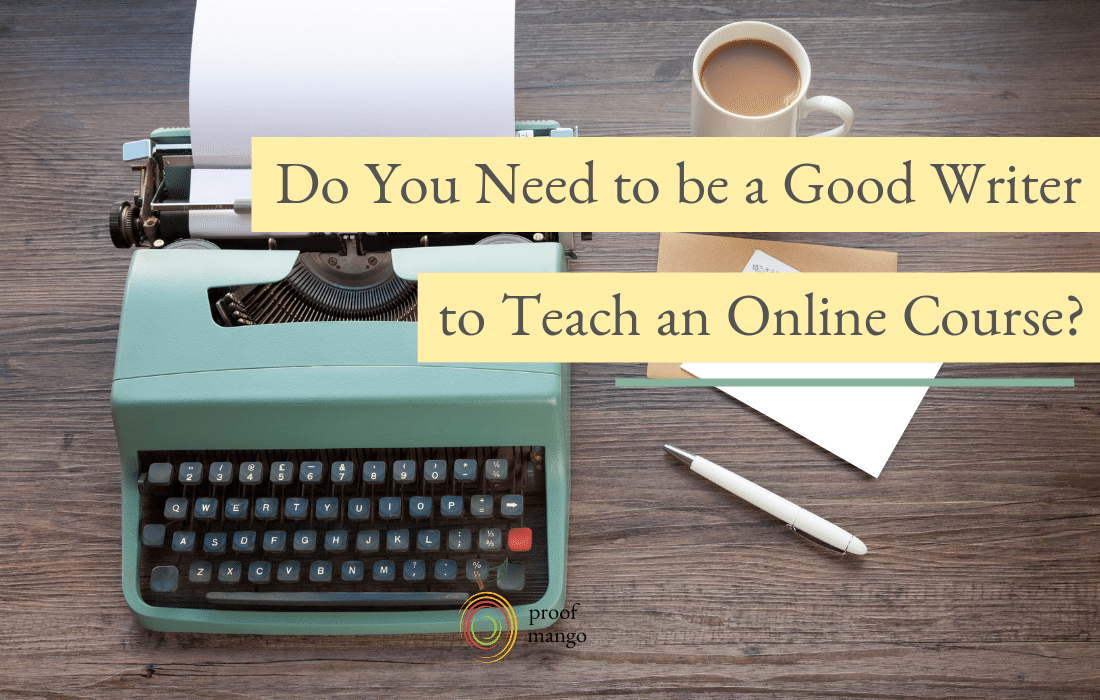 You don't need to be a good writer to write a great book – but you do need a story (and a great editor).
Online courses are similar.
If you're writing an online course, you don't need to be Hemingway, but you do need to teach.
More than that, your student needs to learn.
You don't have to read this entire post to know if you need to be a good writer to teach online – in my opinion, it's a no.
Today, we're sharing reasons why you don't need to be a stellar writer to teach an online course.
But we're also sharing a few tips at the end on what you do need to make sure your course content is clear and engaging for your students.
First, let's start with the reasons why you don't need to be a great writer to start teaching online.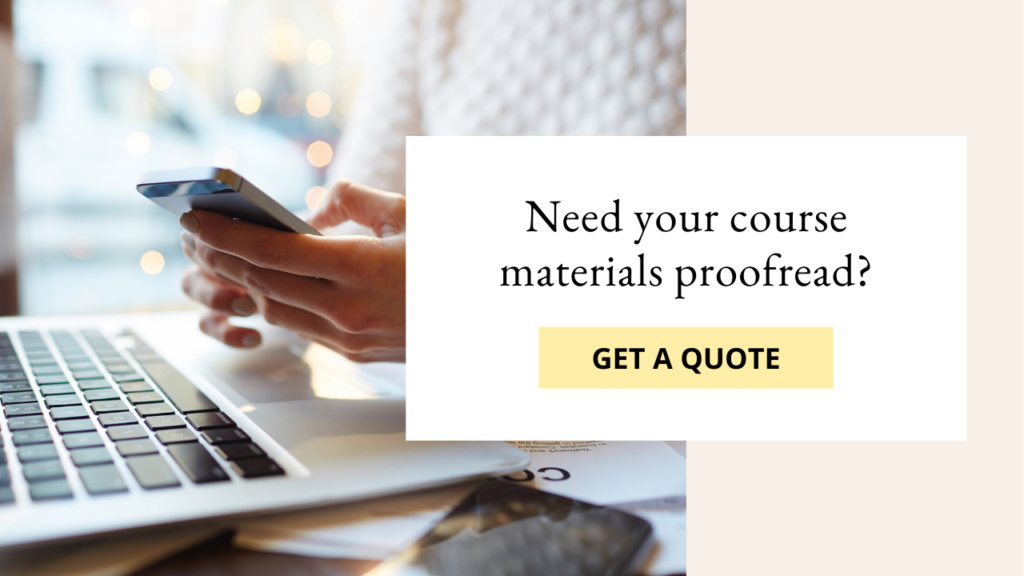 Online Courses Typically Aren't Text-Heavy
At Amy Porterfield's Entrepreneur Experience last year, a course creator asked me about my business.
"I'm an editor for online course material," I said.
She said, "But what is there to edit? It's all video."
These days, most online courses aren't text-heavy. Lessons are mostly in video format, since 95% of viewers retain a video message over plain text.
Not to mention, most learners prefer video to text when learning online. This works in your favor if writing for e-learning is not your thing.
That's not to say there's no text in an online course, though – there's plenty of it.
For instance:
worksheets/PDFs for your learners

slide deck copy

supplemental video text

video scripts

transcripts
But because technology has disrupted the online learning space (for the better!), the need to write well isn't a requirement to create a course.
As long as the text you're providing is clear for the student, you can get by.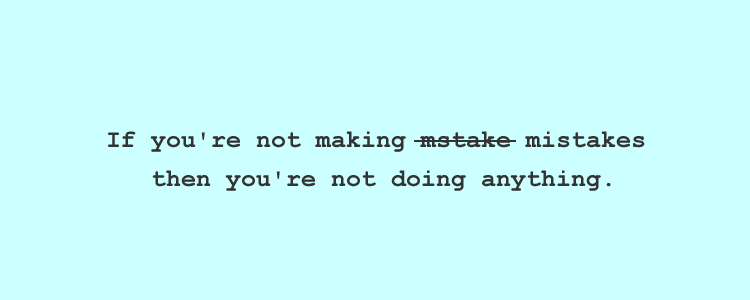 You Can Write Like You Speak
Depending on your course topic, most online course text can be written conversationally.
Students don't want course copy to read like a dense textbook. They need to understand it to apply it. And they need it to be as close to a classroom conversation as possible.
This means you should write your online course content the way you would explain a concept conversationally to a student right in front of you.
A lot of course creators use dictation apps to help with this. They explain their lesson out loud with a voice dictation app, and the words are dictated onto the screen.
This is a great option if you have trouble writing conversationally. Of course, there will be some editing involved because dictation apps have their flaws, but overall they get the job done.
And a few of them don't require downloading anything special, they work with the tools you already use.
Here are a few tips for dictation:
Open up Notes in your iPhone and hit the microphone button on your keyboard to start dictating. The phone will type out what you say onto your Notes. You can email that copy to yourself and paste it into your course!

Use Google Docs' Voice Typing feature. In a new Google Doc, go to Tools > Voice Typing to type what you speak and have it show up in a Google Doc.

Try Dragon dictation by Nuance. It's a mobile app for Android and iOS recommended by course creators in the

Thinkific Facebook group

. They have a one-week free trial

here

.
Your Passion for What You're Teaching Helps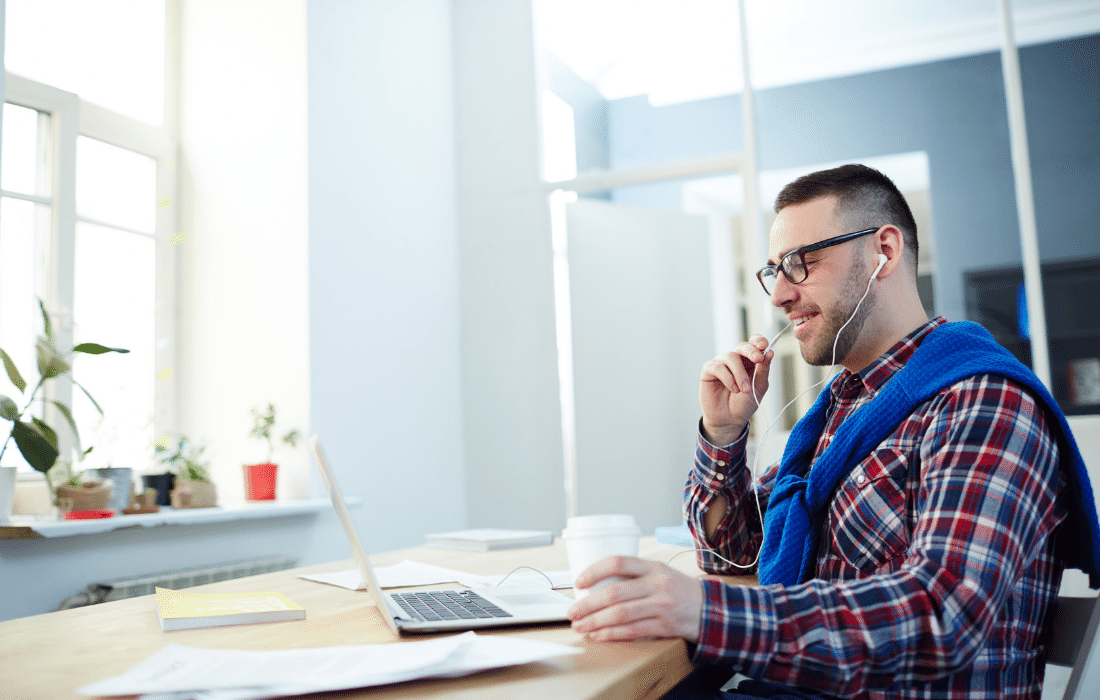 I've heard online students say that more than anything else, energy and passion from an instructor matters.
It matters more than good lighting, stumbled or repeated words, and tech glitches.
You'd be surprised how much more important it is for a student to feel motivated to learn, and actually learn, than it is for the course to be 100% perfect and professional.
Granted, this isn't an excuse for sloppy course creation. But remember why you started teaching online to get your passion and energy up.
Use the fire you had inside of you when the seed idea for a course crept into your brain.
Rekindle the passion you had about your topic. Remember that feeling you had when you made the decision to teach someone how to be better – the feeling that you were contributing to something bigger.
It was that feeling of giving a gift that was given to you – allowing students to open up the same gifts inside of them that you have inside yourself.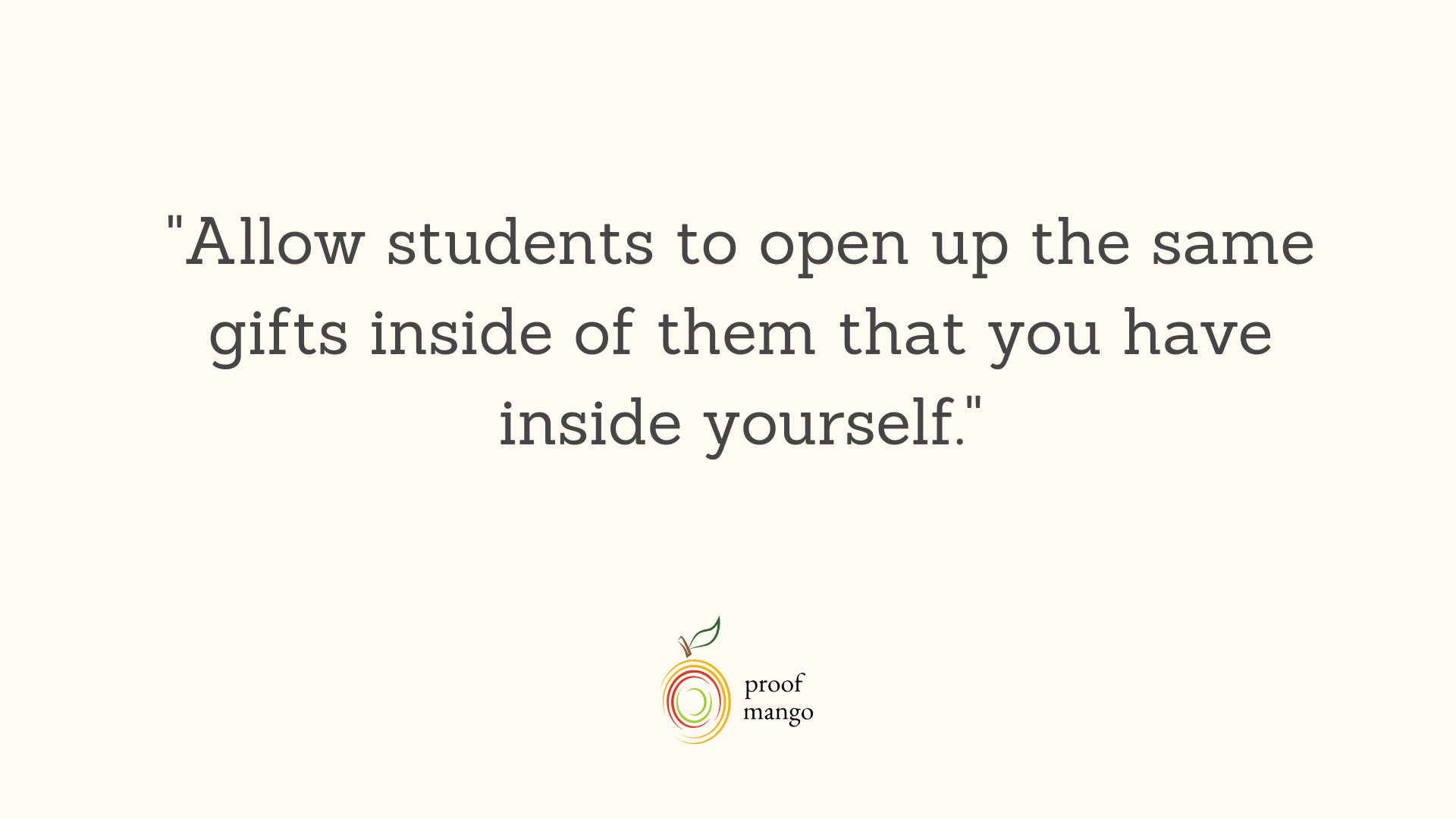 Teaching to thousands of students online means you allow them to open up a world of potential inside themselves.
Work from there.
Because what really matters is the clarity of the message in your course, whether it lands, and the measure of change within the student.
[Hand-picked related content: Simple Mindset Shifts to Help With the Fear of Teaching Online]
Put your energy into making students feel welcomed, accomplished, and like they made the right choice by partnering with you in their learning.
Make it a priority to secure a shift in your students, and the writing will be secondary.
Your Knowledge of a Subject Can Trump Good Writing
Talk to enough students, and they'll tell you learning something of value is more important than bad writing.
If you're still able to convey your knowledge in a way they can understand, you've won.
But the knowledge of your course topic
must
be there. This sounds obvious, but I promise you, if you're only semi-knowledgeable about a topic and you've written a few things incorrectly, your students will have no mercy towards you.
Especially since a good chunk of the information in an online course can be found for free online with a bit of digging.
But if you're giving them high-value information they can't find online, from someone who has direct experience with it (and has succeeded), they'll forgive you for bad copy. (Although they might feel a tad disrespected, so be careful.)
You Don't Need to Be a Good Writer, But Here's What You Do Need
You don't need an English degree to write great course content – like I said, knowledge, passion, and energy go a long way.
But great courses are not created in a vacuum. You do need some writing knowledge to help perfect your course.
In my mind, you need two things: a team of people to help you put out a great course and some basic knowledge of how to tweak your course content to make it readable.
Find People to Help You Put Out a Great Course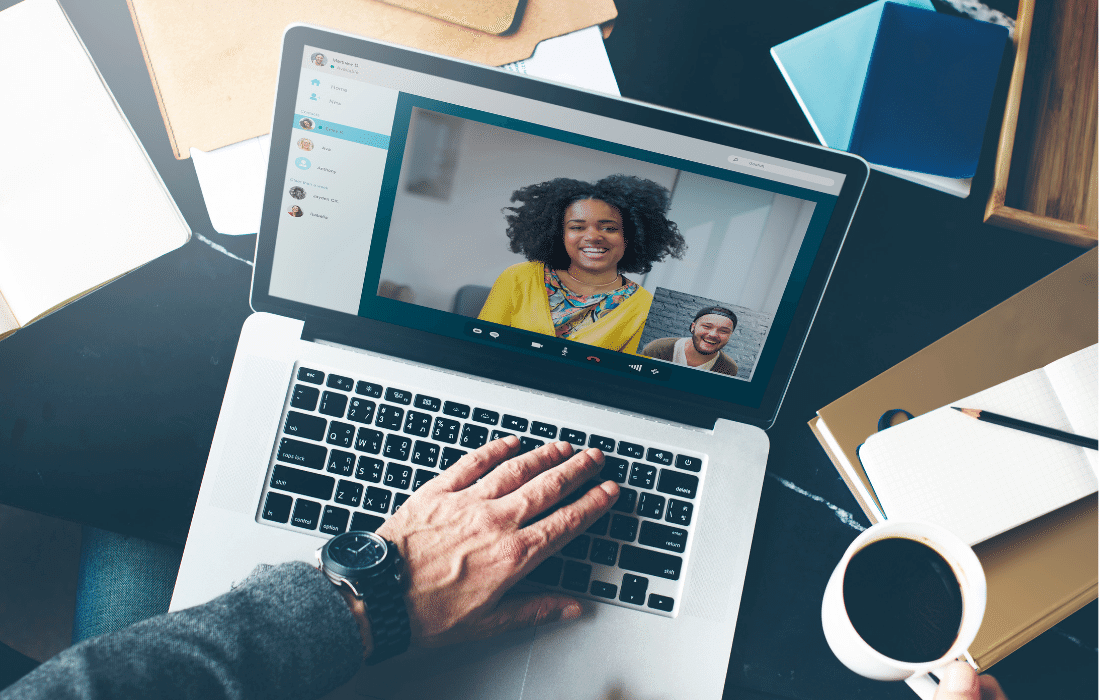 When I say you need a team of people, I'm not talking about hiring a team (although that, of course, helps).
I'm talking about your helpers. I'm talking about the people who help you along the way in your course creation journey, people like:
Your target audience (most important)

. These people should feel like friends to you. These are the people you call on to make sure your course is a solution to a real need, and that it has the right information students need to secure a shift.

Beta testers

. These are ideally people in your target audience, but if not, they are people who will give you honest feedback on your course from objective perspectives.

Great copy editors. Editors take so-so books and turn them into masterpieces, and they can also take so-so online course material and make it shine. This is where we can help  — if you need a proofreader for your course, get a quote.
Friends in Facebook groups

. Joining a Facebook group with other course creators is the best way to get advice in your course creation journey. They can offer advice on tools and resources, and even point you to potential affiliates or collaborations.
Learn from these people. Think of them as your own personal network of team members who will help you build a better-than-average course business.
When Writing an Online Course, Keep Basic Writing Principles in Mind
When you finish your course content, or as you write it, keep some basic writing principles in mind.
These will help you keep your content clear and concise for your students, and they aren't too complicated.
Break up your course content so it's easy to read/digest

Only include content that is absolutely necessary for the student to move forward

Use bullet points to separate out quick information

Correctly define new terms you mention

Don't over-complicate things –

write to express, not impress
[Hand-picked related content: 37 Smart Words to Use in Your Online Course (With Example Sentences)]
Keeping some of these basic principles in mind as you write will keep your writing engaging and clear. And you don't need a degree in English for that!
Now, I want to hear from you.
How is the writing process going for you in your course? What tactics are you using to make sure your writing is clear for your learners? Are you utilizing help from any of the above sources?
Let me know in the comments!
Till next time, friends.
Monique